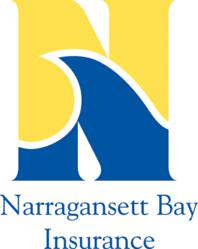 Pawtucket, Rhode Island (PRWEB) December 07, 2011
Narragansett Bay Insurance Company (NBIC) Chief Executive Officer Nick Steffey recently announced the promotions of several employees, citing their dedication and accomplishments and reinforcing Narragansett Bay Insurance Company's commitment to creating a work environment focused on professional growth and upward mobility.
Calling the employees "shining stars," Steffey made the announcements at the company's expanded and renovated headquarters at 25 Maple St. in downtown Pawtucket. The renovations include a state-of-the-art fitness center for Narragansett Bay Insurance Company's employees, offering free gym memberships, professional trainers, nutritionists and a massage therapist.
Since 2008, the number of NBIC employees has grown 76 percent, and that growth continues, with 15 additional professional positions approved for Q4 hiring. Cited by the "Providence Business News" as the fastest growing company in Rhode Island among firms with up to $25 million in capital, NBIC is expected to have a record-setting year.
The employees promoted and their new positions are:
Tim Reichardt of Cranston, Director of Business Analysis and Training.
Debra Provolo of Barrington, Controller.
Beth Graham of Taunton, Mass., Human Resource Generalist.
Inez DeCausey of Pawtucket, Inside Claims Adjuster.
Linda Provost of Attleboro, Mass., Director of Underwriting.
Lindsay Brisson of Dayville, Conn., Business Analyst.
Margaret Walsh of Lincoln, Business Analyst for accounts in Massachusetts and Rhode Island.
Sandra Donnelly of Somerset, Mass., Business Analyst for the company's accounts in the State of New Jersey.
Sandra Tavares of Somerset, Mass., Business Analyst for the company's accounts in the State of New York.
Tricia Lewis of Riverside, Underwriter for the company's ShelterPride program.
ShelterPride is a unique risk appraisal and underwriting program NBIC provides new policyholders at no charge. ShelterPride helps the company ensure it has the correct information on homes so owners have the proper amount of protection.
About Narragansett Bay Insurance
NBIC offers specialty insurance services and products to homeowners through an extensive network of independent agents along the Eastern Seaboard. Backed by highly rated re-insurers, NBIC has undergone a rigorous examination of its financial security and has received an "A, Exceptional" Financial Stability Rating (FSR) from Demotech Inc., an independent financial analysis and actuarial services firm for property and casualty insurers.
For more information, contact Judy Lamarre at 401.495.0778 or media(at)nbic(dot)com.
###