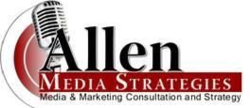 Washington, DC (PRWEB) December 09, 2011
At Allen Media Strategies, they know that authors, speakers, consultants and experts are continually challenged with targeting their audience and 'filling the house' for their events. A new e-book, "35 Seminar Marketing Tips and Secrets 2012", teaches seminar and other event holders how to increase attendance and deliver better seminars. Fred Gleeck, author of over 20 books for Information Marketing professionals, has created a grab bag of great ideas targeted specifically at anyone who holds seminars and workshops. The e-book focuses on creative ways to increase revenues and produce follow-up business from attendees.
"Seminars are the best way I've found to provide information to your audience in a fun, all inclusive setting while increasing brand loyalty as well as sales potential," says the author, Fred Gleeck, a well respected information marketer and seminar expert. When asked why he decided to sell his new e-book, which contains close to 50,000 words of useable content, for under $1, Gleeck said, "In these recessionary times, everyone needs a break, particularly small businesses. Seminar promoters are small business owners too."
Here are just two examples of the 35 creative seminar marketing ideas presented in this e-book:
1. Gleeck stresses the importance of how to title a seminar. Seminar research over the past 25 years shows that a properly selected title will increase enrollment by more than 20%.
The formula, Gleeck relates, for creating the right title revolves around finding the biggest benefit and pairing it with the potential attendees single greatest need. This system for titling a seminar, when used, will have a substantial positive benefit on the desired outcome.
2. Another key to triumph with a seminar is to understand that attendees want more. Knowing how to provide that additional coaching and consulting is key to seminar success. Many prosperous seminar promoters make as much as 80% of their revenue from these two sources.
The cost of the new e-book is only $.99 and a must read for those desiring a popular and prosperous seminar business. To get a copy of "35 Seminar Marketing Tips and Secrets 2012", visit Amazon's Kindle store where the e-book is available for immediate download.
If you'd like more information about this e-book, or to schedule an interview with Fred Gleeck, contact Fred via phone or email at:
702-423-9945
Fred(at)FredGleeck(dot)com
###