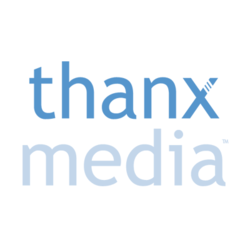 Glen Ellyn, IL (PRWEB) December 08, 2011
Enterprise solutions provider Thanx Media has hired Dan Bulauski to the newly created role of vice president of operations and sales. As a provider of industry leading Customer Experience Management (CXM) technologies, Dan will oversee SaaS operations, professional services, sales and customer care heading into 2012 and beyond.
"I'm extremely excited about Thanx Media and the opportunity to lead the team. We've had a record breaking 2011, but I am confident next year will be even better. Looking at Endeca On-Demand, blosm - our data intelligence gathering technology, our PIM/PCM solution, mobile and our other offerings and seeing where the industry is headed makes me incredibly bullish."
With over 140 customers, Thanx Media tapped Bulauski for his advanced knowledge in helping lead rapidly expanding companies. Most recently, he was VP of Operations for Brookstone, Inc., where he oversaw 110 stores and over 1,000 employees. While at Brookstone, Dan lead, trained and developed store teams to perform at an optimum level, resulting in strong performance results year after year.
Prior to Brookstone, Dan worked his way up the corporate ladder at Murray's Discount Auto Stores, eventually becoming their Sr. Director of Operations. All told, Dan has 23 years of retail experience. "I've followed Dan's illustrious career for several years and have always admired his ability to challenge his employees to think differently in extremely competitive markets. We've reached the point where we need someone dedicated to day-to-day operations who can better predict our retail customers' pains. I fully believe Dan is the best person for this role," said Thanx Media CEO, Paul Matker. "We wanted someone proven in rapid expansion with the ability to manage a diverse team and someone who understood B2C and B2B retail. We couldn't be happier with our decision to bring Dan aboard," according to co-founder and Chief Technical Officer Marcel Munoz.
Having launched two proprietary technologies, blosm and SiteSocial in 2011, while adding several new customers, including Cole-Parmer and Love Culture, Thanx Media is primed and ready to roll into the New Year.
ABOUT US
Thanx Media is an enterprise solutions company that focuses on providing integrated solutions for B2C and B2B online retailers. The Deliver Commerce Framework, which identifies business problems and recommends the appropriate solutions, continues to fuel Thanx Media's growth. These solutions are proven to increase conversion rates, revenue per order and boost customer retention. Thanx Media delivers with best-of-breed solutions, industry best practices and a focused attention to business needs. Headquartered in Chicago, IL, USA, Thanx Media is a private company with North American operations. For more information, visit http://www.thanxmedia.com.
###