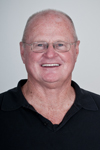 Rory has the deep experience and leadership that is invaluable to a high-growth technology company.
La Jolla, CA (PRWEB) December 08, 2011
Perminova, developer of web-based software for the nation's leading cardiology centers, named widely respected entrepreneur Rory Moore as the chairman of the Perminova Board of Directors.
Moore is a strong supporter of start-up technology companies and has been instrumental in several very successful ventures. The total amount of venture capital raised for Moore's ventures exceeds $400 million.
"Rory has the deep experience and leadership that is invaluable to a high-growth technology company," said Craig Collins, Perminova's President & CEO. "Perminova is fortunate to have him in this important role. He has already delivered tremendous value to the company, and we look forward to working with him as we chart our strategic direction for future growth."
Moore is a director and CEO of CommNexus San Diego, a nonprofit association that works to accelerate the formation, growth and success of communications technology and service companies through programs that provide access to capital, talent and business development.
CommNexus operates the business incubator EvoNexus, the nation's only no-strings-attached high-technology incubator. EvoNexus, founded by Moore and Vice Admiral Walter Davis in 2009, has admitted 13 companies, five of which have successfully graduated, with more graduations expected next years. So far, from only $200,000 in cash community investments in EvoNexus companies, more than $55 million has been raised in venture capital. Perminova is an EvoNexus company.
Moore was a seed-round investor and co-founder of Peregrine Semiconductor Corp., one of the world's leading providers of radio frequency integrated circuits (RFICs) for the wireless communications and aerospace markets. Peregrine ships millions of chips every week to cell phone manufacturers around the globe. Moore was also a seed-round investor and founding CEO of Silicon Wave, Inc., now owned by Qualcomm. Silicon Wave produced the world's first Bluetooth chips.
Moore also was a cofounder of e-Fire.com, a B2B e-commerce hub; TheSupply.com, a B2B e-commerce hub in the semiconductor space; and Optical River. Moore was founder of Firebird Aviation and MK-AAC, acquired by Berkeley International.
Moore is a U.S. Air Force veteran who received a BS degree from University of Michigan. His interests include angel investing, competition aerobatic flying, scuba diving and surfing.
About Perminova
La Jolla, Calif.-based Perminova develops and markets web-based software for use in cardiovascular surgery. The company is pioneering healthcare's move from outdated client-server technology to modern, secure cloud computing. Perminova offers customers Software-as-a-Service (SaaS), allowing them to take full advantage of a surgical information system that's more robust, flexible and cost-effective than currently available. In 2011, the company released Perminova EP, a software module that manages the scheduling, workflow and billing that occur before, during and after cardiac electrophysiological (EP) procedures. Perminova EP enables doctors, nurses and administrators to realize enhanced charge-capture, efficiency and patient safety. The software is currently deployed at leading cardiology centers throughout the United States, including UC San Diego Health System and Mount Sinai Hospital in New York.
###