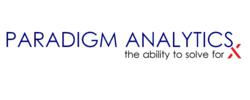 Integrating these technologies allows resellers to provide true end-to-end solutions to their customers
Denver, CO (PRWEB) December 07, 2011
Host Analytics, the leading provider of SaaS corporate performance management (CPM) solutions, and Paradigm Analytics, a leading management consulting and technology systems provider, today announced a strategic partnership that will allow Paradigm Analytics to offer a complete, on-demand CPM solution for its customers interested in enterprise resource planning (ERP) solutions.
"The benefit of bringing cloud ERP and CPM solutions together continues to resonate," said Jon Kondo, CEO at Host Analytics. "Integrating these technologies allows resellers to provide true end-to-end solutions to their customers. What's more, because of our cloud-based delivery model, the payoff in implementation time and ROI is clear and significant. We look forward to working with Paradigm Analytics to help bring their customers such a solution."
The comprehensive new offering, to be available by the end of the year, extends current enterprise resource planning (ERP) solutions and features packaged connectors with Host Analytics for seamless integration with a proven SaaS-based CPM solution. Host Analytics will give Paradigm Analytics customers seeking ERP the most complete solution to manage their operational business, including a management layer of CPM to drive better decisions, and the ability to pull in external industry data such as key performance indicators and benchmarking data.
"This strategic partnership truly does bring our ERP customers the best of both worlds," said C. Sterling, CEO of Paradigm Analytics. "The wealth of experience Paradigm Analytics provides around current finance procedures and regulations will be amplified by Host Analytics' innovative SaaS technology, so we will now be able to offer customers a complete cloud finance solution. This alliance benefits both organizations, offering the end users a service that easily justifies the cost while enhancing the user experience with Host Analytics and its product lines."
Host Analytics' suite of SaaS CPM solutions helps finance executives drive fact-based decision making throughout their organizations and puts rigor into financial processes such as planning and budgeting, scorecarding and financial consolidation and reporting.
About Paradigm Analytics
Paradigm Analytics (Denver, Colo.) is a leading and privately held management and technology consulting firm. The company has more than 10 years of expertise in complex engagements that deliver high-level performance and results to clients throughout the world. Paradigm Analytics is headquartered in Denver with offices in Dallas and Chicago.
About Host Analytics
The Host Analytics Decision Platform™ reveals the full implications of decisions – both risk and reward. As the industry's first cloud-based corporate performance management (CPM) suite, Host Analytics improves budgeting, forecasting, financial consolidations, dashboarding, scorecarding, reporting and analysis to drive fact-based decisions for finance executives. Host Analytics serves midsize to large customer organizations including AT&T, National Public Radio, NexTag, Crocs, Thule, Otis Spunkmeyer, Schumacher and Red Roof Inn. Founded in 2000, Host Analytics has received industry recognition including JMP Securities' Hot 100: The Best Privately Held Software Companies, AlwaysOn OnDemand 100, AlwaysOn Global 250, the Ventana Research Leadership Award, the Editors' Choice Award From TechWeb's Intelligent Enterprise and the Red Herring Top 100 North America Tech Startup Award.
For additional information, visit http://www.hostanalytics.com/ or join the conversation at http://www.twitter.com/host_analytics.
Relevant Links
Host Analytics Blog
Host Analytics Facebook
Host Analytics Twitter
Tweet this: @host_analytics Host Analytics & Paradigm Analytics partner to bring integrated, #cloud CPM solution to ERP customers http://bit.ly/tZnLmN
###