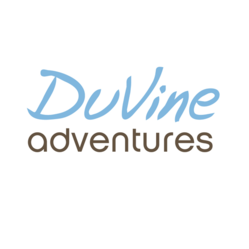 Boston, MA (PRWEB) December 08, 2011
On the morning of Friday, November 25th a crew from Space For All arrived to a launch site at a lakeside park in Springfield, IL. Over the course of two hours, they engaged in pre-flight procedures for testing their electronics and ensuring a properly balanced payload. At 12:50 CST, a DuVine Adventures bike jersey and photographic equipment, connected with a large custom aluminum superstructure, were launched from the site using a helium balloon (the size of a small car) towards the edge of space.
Over the next thirty minutes, the balloon continued its ascent through the atmosphere to near-space altitudes of over 100,000 feet. At a predicted maximum altitude of 105,000 feet, the balloon burst, sending the DuVine bike jersey and its tracking equipment hurling back towards the earth. The parachute automatically deployed, slowing the payload to a gentle fall back to earth.
DuVine Adventures' jersey in space mission is a reflection of their own mission statement: no detail too small, no surprise too extraordinary, no nuance too subtle – and now, add to that, no destination too unreachable. A unique journey offering a new perspective and an adventure of a lifetime whether that be an award winning bicycle tour or adventure travel experience; in essence, a metaphor for DuVine style - going above and beyond to deliver unforgettable experiences. DuVine Adventures was recently recognized by Atout France as having the best travel website.
About DuVine Adventures:
Andy Levine founded DuVine Adventures in 1996 over a glass of wine at his kitchen table. The company offers unique travel experiences for active travelers from all over the world. DuVine tours are excellent for those accustomed to independent travel, but enjoy the insight of a professional guide. DuVine ensures that their guests may actively discover a region and experience the ultimate in luxurious accommodations and service. With DuVine each guest cycles through beautiful landscapes at a comfortable pace, indulges in gourmet regional cuisine, samples world-class wines and rests in charming luxury hotels. DuVine Adventures is headquartered in Boston, Massachusetts, while European Operations are based in Provence, France and Tuscany, Italy. In 2012 DuVine Adventures will be opening a sales office in Mexico City to offer in market support for guests originating in Mexico.
About Space For All
Space For All is both an idea and a service. The idea: everyone wanted to be an astronaut at some point in their childhood, and most are still fascinated by outer space. The service: launching items of commercial or sentimental value to near-space to give everyone a piece of that childhood dream.
###