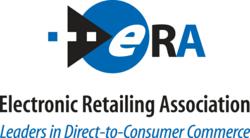 We are very excited to provide our members with this new and exciting community. — Dave Martin, ERA VP Marketing & Content
Arlington, VA (PRWEB) December 08, 2011
The Electronic Retailing Association (ERA) is proud to announce the launch of its new community, MyERA. MyERA is a user-friendly online networking tool that allows ERA members to easily connect with one another, find new business leads, share ideas and content and much more. It's the direct response industry's leading resource for actionable content. The community is also where ERA's committees and councils are managed and also where ERA members can gain access to special members-only information like eMarketer reports and best practice briefs.
The MyERA website, myera.retailing.org, is a powerhouse networking tool! By logging into the community and creating a profile, both members and non-members can get access to personalized Content Alerts, exclusive info from the ERA Knowledge Center, easy access to connect and network directly with elite leaders in the Direct Response industry, start discussions with your peers and much more!
The Login instructions & Community Overview provide step-by-step instructions on navigating the community.
"We are very excited to provide our members with this new and exciting community," says Dave Martin, ERA VP marketing & content. "We encourage all of our members to utilize MyERA as a valuable resource and networking tool that will help them stay closely connected with fellow members and the industry at large."
For more information about MyERA, contact Dave Martin at dmartin(at)retailing(dot)org.
ABOUT THE ELECTRONIC RETAILING ASSOCIATION
Representing a more than $300 billion market, the Electronic Retailing Association (ERA) is the only trade association in the U.S. and internationally that represents leaders of the direct-to-consumer marketplace, which includes members that maximize revenues through electronic retailing on television, online and on radio. ERA strives to protect the regulatory and legislative climate of direct response while ensuring a favorable landscape that enhances e-retailers' ability to bring quality products and services to the consumer. ERA members include some of the industry's most prominent retail merchants, including Allstar Products Group, eBay, Discovery Communications, Gaiam, Google, Guthy-Renker Corporation, HSN, Oak Lawn Marketing, QVC, Telebrands, ShopNBC and Thane. For more information about ERA, please visit http://www.retailing.org.
Media Contact:
Vi Paynich
Content Manager
Electronic Retailing Association
Tel. 909-606-3406
vpaynich(at)retailing(dot)org
# # #