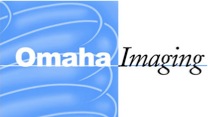 As an independently owned diagnostic imaging facility, Omaha Imaging places a heavy focus on the patient experience
Omaha, Nebraska (PRWEB) December 07, 2011
Omaha Imaging, the first diagnostic imaging facility to bring an Open MRI to Omaha, is proud to announce that they can now be considered a comprehensive radiology group. With sub-specialties in all areas of diagnostic imaging, now including neuro-radiology, Omaha Imaging solidifies their ranking as a premiere option for radiology services in the Omaha area.
As an independently owned diagnostic imaging facility, Omaha Imaging places a heavy focus on the patient experience, which requires the best level of care possible. The onsite radiologists at Omaha Imaging are experienced in a number of sub-specialties including Musculoskeletal, Neurological, Body Imaging and Interventional radiology to ensure the highest quality of care. The collaboration of the radiology team allows each radiologist to consult with other physicians within the specific type of radiology, ensuring high quality interpretations and reports. Having such an extensive collection of radiologists means that patients will be receiving specified care from the radiologist within that sub-specialty whenever possible.
Since the radiologists are located on-site, patients and referring physicians are able to facilitate the transfer of timely reports and maintain easy access to the scans and radiologists themselves. This means that the referring physicians receive the best reports possible, quickly and easily, so that they can be confident in the interpretations the radiologists provide. Also, patients are able to contact the radiologists directly through Omaha Imaging, without the hassle that is typical of other diagnostic imaging facilities and hospital systems.
About Omaha Imaging
Omaha Imaging is a diagnostic imaging facility that provides superior service. It is home to the first state-of-the-art, high field, Open MRI unit in Omaha. The facility also provides CT, Ultrasound and Fluoroscopy services. Omaha Imaging has on-site radiologists reviewing each exam that are always available for consultations with patients, physicians and/or physician offices. This unique service conveniently allows the patient to be notified of any results requiring immediate attention, reduces the possibility of repeat exams and decreases the cost to both patients and providers. Omaha Imaging uses voice recognition software that guarantees faster turnaround times on reports.
###