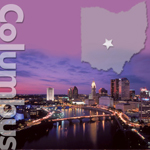 Columbus is the only city in Ohio that offers a balanced return on investment (ROI) profile for investors seeking opportunities that revolve around stable cash flows and benefit from upside appreciation, said Jason Hartman.
Irvine, CA (PRWEB) December 07, 2011
According to Platinum Properties Investor Network, Columbus was far ahead of most markets in its peak and adjustment periods, realizing its value height in 2005 and moving into oscillating periods of value stability and volatility following the financial crisis of 2008. Though difficulties in the automotive sector have suppressed values in the upper Midwest, Columbus possesses good fundamental economics for a sustained period of future growth.
With a vibrant business community and the main campus of Ohio State University, Columbus is positioned to create excellent value for investors. The cash flows available in this area are quite attractive and can generate significant returns for investors that are not dependent on value appreciation. When appreciation re-emerges, it pushes ROI even higher as the impact of leverage amplifies returns. Between the solid industrial base, growing educational institutions, and established government entities, Columbus possesses many fundamentals that are expected to drive growth in the future.
"Our general philosophy of investing expresses a preference for markets in business friendly environments such as Texas and the Southeast," said Jason Hartman, founder of Platinum Properties Investor Network, Inc. "However, Columbus is the only city in Ohio that offers a balanced return on investment (ROI) profile for investors seeking opportunities that revolve around stable cash flows and benefit from upside appreciation."
Even in times of value volatility, investors in Columbus possess a sustainable advantage due to the healthy cash flows. By covering the expenses of one's income property with cash flow, producing a baseline rate of return it leaves investors poised to realize leveraged appreciation when the market volatility dissipates and a growth trajectory emerges.
Ohio reported foreclosure filings (i.e., default notices, scheduled auctions and bank repossessions) on 24,166 properties during the third quarter of 2011, up 6 percent from the second quarter of 2011, but 34 percent below the level reported for the same quarter last year, according to the latest RealtyTrac® U.S. Foreclosure Market Report. One in every 596 Ohio housing units had a foreclosure filing in September, the 12th highest state foreclosure rate in the nation.
Additional market areas that are currently favorable for income property investing include:

Atlanta, GA – Population to grow 43% by 2025
Dallas, TX -- Favorable business and tax climate
Indianapolis, IN – One of Forbes top 10 cities
Phoenix, AZ – The main Southwest commerce hub
St. Robert, MO – Rapid job growth for next 5-10 years
Forecast Methodology
Platinum Property Investor Network uses return-on-investment (ROI) predictions for each individual market are based on three fundamental components not considered by other forecasters. Income property, unlike other investments, is a multi-dimensional asset class. The first is component appreciation (or depreciation), which is based on a composite of forecasts from CNN Money, Fortune and Hartman's innovative Regression to Replacement Cost™ methodology. The second is leverage. The reason Hartman's methodology separates appreciation from leverage is to pinpoint how much value is coming from the asset itself and how much is coming from financing benefits when acquiring the asset. The final component of the ROI predictions is cash flow where income property can be compared to bonds and dividend-paying stocks.
The Platinum Properties Investor Network's model is the only one of its kind that includes a full ROI build. Most forecast reports begin and end their analysis with value appreciation or depreciation. Hartman and his team understand the full dynamics of return on investment and have chosen to create and report a complete ROI analysis for each of the targeted market areas.
About Platinum Properties Investor Network
Platinum Properties Investor Network was created to help people achieve The American Dream of financial freedom by purchasing income property in prudent markets nationwide. Designed by Jason Hartman, the company's Complete Solution for Real Estate Investors™ is a comprehensive system providing real estate investors with education, research, resources and technology to deal with all areas of their income property investment needs.
Through podcasts, educational events, referrals, mentoring and software to track investments, investors can easily locate, finance and purchase properties in exceptional markets with confidence and peace of mind. For information, call 714-820-4200 or visit Platinum Properties Investor Network online.
###