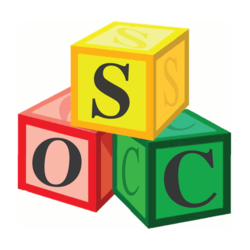 Tampa, FL (PRWEB) December 15, 2011
The presentation is free and will take place on January 18, 2012 from 12 pm - 1 pm EST. All individuals and organizations are invited to attend the webinar. Discussion is directed on helping organizations understand the new standards. Real world examples will be given and participants will be encouraged to ask questions at the end of the session. Topics to be covered:

Overview of SOC 1, SOC 2, SOC 3
Case Study of each SOC standard
Overview of client need
Solution Provided
Report Components
Benefit to Client
Registration for the webinar is complimentary. Persons wishing to register for the webinar can do so at http://www.aligncpa.com or contact us at: info@aligncpa.com.
About A-lign™ : A-lign™ CPAs is national CPA firm specializing in providing auditing services and business guidance to companies with regulatory or customer compliance needs, such as:

Statement on Auditing Standard (SAS) 70 Audit Services
Statement on Standards of Attestation Engagements (SSAE) 16 Services
ISAE 3402 Services
WebTrust/SysTrust Services
Payment Card Industry (PCI) Readiness Assessments
International Organization for Standardization (ISO) 27002 Benchmark Services
Federal Information Security Management Act (FISMA) Assessments
Internal Audit and Sarbanes Oxley Compliance
Healthcare Information Portability and Accountability Act (HIPAA)
A-lign's team has provided services to companies in a multitude of industries, such as Application Service Providers, Banking and Financial Services, Communications, Data Center Providers, Energy and Utilities, Government, Insurance, Managed Services and Technology, Non- Profit, Professional Services and SaaS. A-lign's executive team has extensive experience in the accounting and auditing field, has held key positions with Big 4 accounting firms and holds numerous certifications including Certified Public Accountant, Certified in Financial Forensics, Certified Information Systems Auditor and Certified Internal Auditor
###