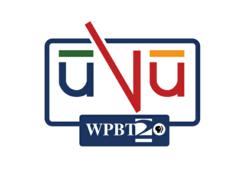 Miami, FL (PRWEB) December 09, 2011
uVu, WPBT2's online video sharing website, had the honor of attending the 28th Annual Miami Book Fair International this year. With more than 350 authors reading and discussing their works, over 250 publishers exhibiting and selling books and thousands of attendees, this event has taken downtown Miami by storm. uVu was able to interview many of these authors featured at the fair. These interviews can be found on uvuvideo.org.
The popular street fair is an eight-day literary party that draws readers and writers from all over the nation. Founded by Miami Dade College and community partners, the first Miami Book Fair took place in 1984. Since then it has been recognized as the nation's finest literary festival. In 2001, the Fair became part of the Florida Center for the Literary Arts at Miami Dade College, a cultural and academic initiative that promotes the advancement and appreciation of literature throughout the year.
Authors including Pete Hamill, Senator Bob Graham, Tea Obreht, Dwayne Booth, Colson Whitehead, Angela Barry, Jane Wooldridge, Geoffrey Philp, Amy Waldman, Mary L. Zamore, Randall Robinson, Eunice Tate, Leslie Brody and 23 more are featured on uVu describing their works and the influences that drove them to create their stories.
So, if you missed a chance to hear your favorite author or want to find a new one to explore, visit uvuvideo.org.
About uVu:
Launched in 2007, uVu is a community based video website and companion digital broadcast powered by WPBT2, Public Broadcasting in South Florida. The purpose of uVu is to bring educational and cultural information to the local community through partnerships with community organizations and to give citizens an open forum to create their own points of "Vu."
###