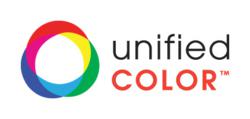 With HDR Expose 2, our new flagship application, the 32 Float v2 Photoshop plug-in and our entry-level HDR Express™, we offer a complete range of optimized HDR solutions for professionals and photo enthusiasts looking to create true-to-life HDR images. -
South San Francisco, CA (PRWEB) December 13, 2011
Unified Color Technologies, the high dynamic range imaging experts, today announced the latest upgrade to its popular HDR image editing software offerings, HDR Expose™ 2, the standalone HDR software that empowers photographers to create the most true-to-life HDR images possible, and 32 Float® v2 an 32-bit HDR image editing plug-in for Adobe® Photoshop®.
Built upon Unified Color's Beyond RGB™ color technology platform, both HDR Expose 2 and 32 Float v2 separate an image's color component from its luminosity component, enabling photographers to adjust each independently; thereby preventing the tell-tale color shifts often associated with HDR photography and producing much more natural-looking tone mapped results. HDR Expose 2 and 32 Float v2 are also true 32-bit color editing tools that take full advantage of all the available shades of color and tone in a 32-bit HDR image for the smoothest, halo-free results.
With these upgrades, Unified Color has reengineered its base architecture to significantly improve performance and expand the programs' tool sets to offer additional fine control over global and local tonal adjustments. This new architecture powers a real-time processing engine that enables image adjustments to be visualized immediately while applied to the full image, not just a proxy or scaled down preview version. Additionally, new color-safe Dodge & Burn Brush and Tone Curve tools supply unprecedented 32-bit local control, enabling photographers to selectively lighten or darken specific areas without inducing color shifts, gradients or posterization.
"With HDR Expose 2, our new flagship application, the 32 Float v2 Photoshop plug-in and our entry-level HDR Express™ product, Unified Color is providing a complete range of fully optimized HDR solutions for professionals and photo enthusiasts looking to create true-to-life HDR images," said Alfred Zee, CEO of Unified Color Technologies. "We're proud to offer these powerful tools that demystify the HDR process and make it accessible to the widest possible audience."
Additional new features include:

Batch Merge and Batch Processing tools: Commercial and high volume photographers will save valuable time with the new automatic batch merging process which automatically groups and previews images from exposure brackets of any size and then merges them to 32-bit HDR files. After the merge, 32-bit images can be batch processed for final TIFF or JPEG output by applying user presets. Users can even choose to process the same image up to 5 different ways by selecting multiple presets. All batch merge and processing can be applied as a background task to further enhance workflow efficiencies.
User-Definable Global Presets: Providing a one-click starting point, the presets can be completely customized to personal preferences.
Restructured User Interface: Users are seamlessly guided through the ideal order of operations that ensures each available adjustment is applied at the recommended step in a methodical workflow.
About HDR Expose 2
HDR Expose 2 is a powerful stand-alone application. The entirely new tone mapping and halo elimination algorithms in HDR Expose 2 handle the most complicated HDR Images. HDR Expose also includes export plug-ins providing photographers full access to these powerful HDR tools from an existing Lightroom® or Aperture® workflow.
About 32 Float v2
For photographers who prefer to maintain a Photoshop-centric workflow, Unified Color's new 32 Float v2 provides all the same image adjustment tools of its stand-alone brother, but as a Photoshop filter plug-in. Ideal for users that prefer to work on layered images, where Photoshop only allows limited adjustment tools when working on 32-bit images, 32-Float unlocks the true potential for 32-bit true color HDR editing functionality in Photoshop CS3 Extended, CS4 Extended and CS5.
HDR Expose 2 and 32 Float v2 are available for direct purchase through the company website at: http://www.unifiedcolor.com/products, and a 30-day free trial is available for each. Several pricing options are available:
HDR Expose 2
– $149 regular price
– $129 special introductory price through December 31, 2011
32 Float v2
– $99 regular price
– $89 special introductory price through December 31, 2011
HDR Expose 2/ 32 Float v2 Combo Pack
– $199 regular price
– $169 special introductory price through December 31, 2011
Additional discounts for customers upgrading from a previous version or other Unified Color products are also available please see http://www.unifiedcolor.com/products for more details.
System Requirements
PC: Windows 7, Windows XP, Windows Vista (for 20 MP image or larger, 64-bit Windows version is recommended.) 2.0GHz dual core minimum, 2GB RAM (recommend 4GB), 128MB video card memory.
Apple: Intel Macintosh 2.0 GHz dual core CPU with 2GB minimum RAM (4GB is recommended) running Mac OS 10.5.8 (Leopard), Mac OS 10.6.4 (Snow Leopard) or later or Mac OS 10.7.2 (Lion) or later.
About Unified Color
Unified Color Technologies is redefining the capabilities of visual technology with Beyond RGB™ , a unique color system that powers the next-generation of high dynamic range (HDR) imaging devices and software. Beyond RGB presents a versatile color platform which is able to map a much larger color space encompassing the full human visual spectrum including colors found in nature and man-made light sources. Beyond RGB is available for licensing to digital imaging companies looking for a competitive market advantage. Powered by the Beyond RGB color model, the company's flagship HDR Expose 2 represents a new industry standard for creating, depicting and editing the most realistic HDR images. More information about Unified Color can be found at http://www.unifiedcolor.com. All trademarks are properties of their respective owners.
# # #