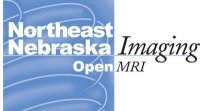 price shopping for diagnostic imaging and health care services, can save thousands of dollars in the end
Norfolk, Nebraska (PRWEB) December 09, 2011
Northeast Nebraska Imaging Center introduces their Health Care Pricing Transparency Initiative. With the vast variances in pricing for services like MRIs, it is important for patients to realize that price shopping for their diagnostic imaging and health care services, can save them thousands of dollars in the end. This is why Northeast Nebraska Imaging Center has made it their priority to provide affordable procedures for Northeast Nebraska patients.
Whether a patient goes directly to a hospital for their MRI, a mobile MRI unit or an outpatient diagnostic imaging facility can mean the difference in thousands of dollars. There are vast pricing differences just in the Northeast Nebraska area, ranging from $650 for self-payers who are non-insured up to $3000 for the same type of procedure. Raissa Smith, a spokeswoman for Northeast Nebraska Imaging says, "As Patients grow more conscious of their healthcare costs, they begin to shop around." "It is our mission to not only offer affordable care, but a great service."
Patients also need to be aware when shopping around that some places will bill separately for the reading of the MRI. This means that they could receive two bills. So, it is important to inquire about additional reading fees to obtain an accurate quote. Northeast Nebraska Imaging, however, is one among the few who vows to bill global, which means the reading fee is included in the procedure when billed.
About Northeast Nebraska Imaging
Northeast Nebraska Imaging Open MRI serves to offer the patients of Northeast Nebraska a diagnostic imaging facility that focuses on you, the patient. The facility has paired its attention to service with Open MRI technology, which is unique to the area, to create a premiere option for patients' radiology needs. Northeast Nebraska Imaging's ACR Accredited Facility & Board-Certified Radiologists are able to provide exceptional service while still offering the most comfortable patient environment available. Northeast Nebraska Imaging is located at 301 North 27th Street, Medical Offices North Building, Suite 15, Norfolk, Nebraska. Patients can experience priority scheduling, convenient location, radiology interpretation within 24 hours, images via CD & conventional films. Call Northeast Nebraska Imaging today at 402-844-8187 to check availability & to schedule with Norfolk's only Open MRI.
###