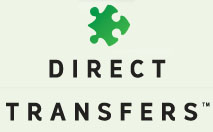 Moorpark, CA (PRWEB) December 08, 2011
Direct Transfers, a leading timeshare transfer company, is pleased to announce the complete redesign of the DirectTransfers.com website.
Direct Transfers has a philosophy of complete dedication to serving the needs of their customers. With a new site that focuses on the quality of their timeshare transfer process, from their 5 Golden Rules to their superior customer service and complaint resolution pages, Direct Transfers wants to provide customers with a simple straight forward explanation to help people exit their timeshare contracts.
The new Direct Transfers website will be where timeshare owners can watch their new webinar, read customer stories from former timeshare owners about their experience with timeshare transfer services or spend some time reading the latest posts on their blog. Direct Transfers continues to set themselves apart in the timeshare industry by making it easy for customers to contact them whether it's via phone, email or their contact form right on the website.
About Direct Transfers
Direct Transfers, offers our clientele a way to successfully exit a timeshare contract. Every single transfer is handled with precision and care. As a result, Direct Transfers has established itself among the market leaders in the timeshare transfer space.
For more information about Direct Transfers, please visit DirectTransfers.com or email support(at)directtransfers(dot)com
###