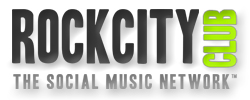 Musicians looking for a big break outside landing on "American Idol" or "The X-Factor" now have Rock City Club... CNBC
Las Vgeas, NV (PRWEB) December 11, 2011
Millions of undiscovered artists and bands looking to break into the music industry now have the opportunity to gain access to an elite group of Grammy, Tony, CLIO and JUNO award winning producers, songwriters and directors at rockcityclub.com known as the "Producer's Circle". Rockcityclub.com is the world's only "Social Music Network". It was founded by music promoter Jack Wishna, who has worked on the careers of Michael Jackson, Britney Spears, Madonna and more. Rockcityclub.com announced today the formation of the 'Producer's Circle' which offers stand-out artists on the site access to some of the most creative producers in the music business to help them develop their careers.
This exclusive group consists of over a dozen prolific producers including Phil Ramone, Ron Dante, Jack Douglas, Nancy Gregory, Lamont Dozier and Kevin Churko to name a few. These individuals have worked with artists and bands such as : Lady Gaga, The Black Eyed Peas, Justin Timberlake, Maroon 5, Usher, Jennifer Lopez, Aerosmith, Selena Gomez, Rascal Flatts, Jay Z, Ozzy Osbourne, Madonna, Christina Aquilera, Gwen Stefani, Britney Spears, Keith Urban, Rod Stewart, Celine Dion, Miley Cyrus, Kelly Clarkson, Marc Anthony, Hinder, Kayne West, Tupac, Lupe Fiasco, Lil Wayne, Nickelback and Dr. Dre.
The 'Producer's Circle' is an elite group that reviews the music of rockcityclub.com artist and band members that have either meet certain criteria on the site or have been selected immediately by the producers for review. Artists and bands that make inclusion into the "Circle" now gain personal one on one attention from the biggest names in the industry.
With this firepower of producer talent, rockcityclub.com is in a unique and enviable position to discover, develop, market and promote talent from the membership ranks. Rockcityclub.com is the future for finding the next Lady Gaga or Justin Bieber, or to just help advance an artist's career to the next level.
"Our talented producers and songwriters have won a whopping 120 Grammy Awards, produced 210 Top 40 Billboard songs and created 61 #1 hits. We're going to dominate the undiscovered talent market place with this career development program for new artists and bands. " said Wishna.
Artists and Bands can now submit their music and videos online from anywhere on the planet at http://www.rockcityclub.com.
For more info and the complete bios on the rockcityclub.com Producer's Circle, please visit http://blog.rockcityclub.com/pc
For more info on the specific criteria needed to gain access to the Producer's Circle, please visit http://www.rockcityclub.com/producers-circle/
To learn more about the program, go to http://www.rockcityclub.com
About Rockrena Inc.
Rockrena is a global entertainment company owning the web based rockcityclub.com.
Rockrena Inc. and the rockcityclub.com website is the brainchild of serial entrepreneur Jack Wishna who set the record for the largest entertainment performance contract in history by creating Wayne Newton's contract with The Stardust Resort & Casino at $250 Million, brought Michael Jackson back to the U.S. in 2006 from exile, worked on the careers of Britney Spears and Madonna, and was instrumental in launching the Trump International Hotel & Towers with Donald Trump. The established team of industry veterans behind Rockrena and rockcityclub.com also include: Co-Founders Brian Silver and Ofek Hayon; Nyhl Henson, Founder, CMT, Nickelodeon, MTV; Stacy Haitsuka, Founder of the NetZero company; software pioneer Chris Murray; Michael Dann, previously the Head of Programming at CBS Television, and Don Kirshner the legendary and iconic music promoter who passed away earlier this year.
For additional information on Rockrena, Inc. please visit http://www.rockrena.com
About RockCityClub.com
RockCityClub.com, is the break-through creator of the world's first "Social Music Network" dedicated to helping independent music artists and bands be heard and have the chance to get discovered. The online platform offers millions of aspiring artists a fresh alternative to competitions such as 'American Idol', 'X Factor' and 'The Voice' where only a lucky few make it onto national television. Rockcityclub.com is a one-stop shop that focuses on the millions of undiscovered artists and bands and provides them with the tools to break through the clutter and build strong, engaged fan bases.
The Producers Circle at rockcityclub.com, headed by Ron Dante, Executive Director of Talent Acquisition, brings together and includes the largest music producers in the world. Producer's Circle producers have earned over 120 Grammy Awards, have over 210 Top 40 songs, and 60 # 1 songs, and produce for the artists and bands: Bon Jovi, Madonna, Elton John, Billy Joel, Bruce Springsteen, Rod Stewart, Aerosmith, KISS, Kelly Clarkson, Selena Gomez, Plain White T's, Justin Timberlake, John Legend, Metallica, Usher, Phil Collins, Kanye West and many more.
Media Contacts
Rockrena INC. and rockcityclub.com
Emily Klimas
Public Relations and Communications Manager
+1 (702) 529-0158
Email: eklimas(at)rockrena(dot)com
Press: blog.rockcityclub.com
Additional Information
Website: http://www.rockcityclub.com
Facebook: http://www.facebook.com/rockcityclub
Twitter: http://www.twitter.com/rockcityclub
YouTube: http://www.youtube.com/rockcityclub
###