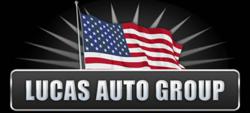 Lumberton, NJ (PRWEB) December 08, 2011
Chevrolet announces a total of 128,907 vehicles sold in November. This is great news. That's up 10 percent over the same month a year ago. That number includes a 23-percent gain in retail sales, marking the 15th consecutive month of retail-sales gains for Chevy which, much like Ford's elevated retail sales for the month of November, is another encouraging indicator that the economy is slowly beginning to inch forward. One of the first signs of an economic recovery is the purchase of so-called big ticket items such as large appliances and vehicles and finally homes. As the economy begins to improve, Lucas Chevy of Lumberton, NJ has seen an increase in sales and is encouraged by this sign. Auto consumers looking to purchase a new Chevy in Burlington or a used Chevy in Lumberton will have a vast selection to choose from at Lucas Chevrolet.
The trend in purchasing fuel efficient cars in order to save money at the pumps can be seen across the board, and any one of these new fuel efficient vehicles is currently available to auto consumers wishing to purchase a new Chevy in Bordentown at the Lucas Chevy dealership.
According to Chevrolet, during the first 11 months of 2011, Chevy's total combined sales rose 14 percent. The combined retail sales of their fuel-efficient small, compact, and midsize cars -- including models such as the Sonic, Cruze, and Malibu -- were up 39 percent in November, as compared to the same period just a year ago. Retail sales of Chevy's small and compact cars alone rose 21 percent last month, and sales of the Volt, Chevy's electric car with extended-range capability, reached 1,139 units, which is the best month it's had since its launch date back in December of 2010.
Lucas Chevrolet is part of the Lucas Auto Group located in the Burlington/Lumberton area, just a short drive from Camden and Trenton, NJ and just across the Delaware River from Philadelphia, Pennsylvania.
###