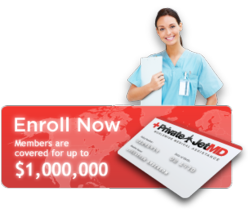 Peace of Mind. Anywhere in the World.
New York, NY (PRWEB) December 15, 2011
Travel is a way of life in the 21st Century. Between work, school, and vacation, people travel so frequently that they underestimate the risks involved. The farther away one travels from home, the less prepared one is to be able to respond to an emergency.
Enter Private Jet MD, a worldwide emergency travel assistance membership program. In the event of an emergency accident or illness, the Private Jet MD team will evaluate any emergency medical condition, alert the appropriate local medical staff, and evacuate the injured or ill person to the nearest pre-screened and World Wide Network approved facility.
While travel insurance and credit card programs have many travel-related benefits, Private Jet MD fills the gap left by these products by providing its members with $1 million dollars of coverage on all travel related emergency assistance—more than any other travel assistance product on the market. We protect the traveler and the entire family so travel is with peace of mind anywhere in the world.
The Private Jet MD team also provides non-medical assistance services including travel document assistance, real time security and weather reports while traveling, prescription drug and eye-glass replacement in case of loss, and a variety of pre-travel planning assistance.
Prior to travel, a simple call to 855.284.6911 or a visit to http://www.PrivateJetMD.com enables the completion of a sign up. With memberships at $495 per year for an individual and $695 per year for a family, Private Jet MD is the most cost effective way to obtain peace of mind while traveling.
###