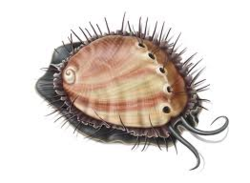 Mannheim, Germany (PRWEB) December 09, 2011
The Biology Magazine EurekaMag.com publishes articles in all areas of biological science including biology, agriculture, horticulture, forestry, geography, environment and health. Drawing from this pool of scientific disciplines, it publishes articles, reviews and insights on biological topics including those which have recently become popular. Most of these reviews are included in the Biology Keyword Category and in the Biology Keyphrase Category of EurekaMag.com.
The EurekaMag.com insight into Abalone covers these small to very large-sized edible sea snails which are marine gastropod molluscs distributed worldwide. The meat of this mollusk has long been a valuable food source for humans in every area of the world. The EurekaMag.com Insight into Abalone covers the sucessful aquaculture practices of farming Abalone which is particularly popular in East Asia including China, Taiwan, Japan, and Korea. The insight discusses genetic differences between Abalone species in the Pacific. It also covers a study on spatial interactions and competitive effects between red abalones and red sea urchins which concludes that intense fishery for red sea urchins has a positive effect on kelp availability, and abalone growth and abundance. In contrast, where red abalones have declined, red sea urchins increased significantly. Another source, however, demonstrates that northern abalone have declined 10 fold in northern California even in the absence of human fishing pressure.
The EurekaMag.com insight into the Krebs Cycle (citric acid cycle) covers the tricarboxylic acid cycle which is a series of chemical reactions used by all aerobic living organisms to generate energy through the oxidization of acetate derived from carbohydrates, fats and proteins into carbon dioxide and water. The insight covers experimental labeling which was incorporated into all the Krebs cycle metabolites, amino acids and sugars 5 min after the addition of glucose to the cell suspension. In rhizobia assayed under conditions of high reducing power and high energy charge, the ability of malic enzyme to feed electrons to the nonphosphorylating alternative pathway was higher than that of other dehydrogenases linked to the functioning of the Krebs cycle. They used hexoses, pentoses, disaccharides, trioses and organic acids for growth, but did not use dulcitol or citrate. These rhizobia produced acid with all carbon sources except intermediates of the Krebs cycle. Another study on hamsters presents development in the absence of glucose which was probably due to the efficient conversion of lactate to pyruvate and of amino acids to amphibolic intermediates and hence their utilisation via the Krebs cycle. Glucose by itself not only inhibited development but also inhibited lactate/amino acids-mediated development. These results implied that hamster 8-cell embryos employ the Krebs cycle, not the glycolytic pathway, for their major energy production during development.
The bio-industrial uses of Clostridium bacteria are covered in a EurekaMag.com review. Bio-industrial uses of the circa 100 Clostridium species include utilization of lignocellulosic waste to generate ethanol, production of acetone and biobutanol from starch, delay of the wrinkling effect of ageing, production of ethanol from single-carbon sources including synthesis gas. Other species, however, produce one to multiple types of neurotoxins which can cause food poisoning. The latter aspects are covered in the review at EurekaMag.com. Both cytotoxigenic and non-cytotoxigenic strains of Clostridium were isolated from the environment of 52 dogs, 20 cats, 6 birds and 4 other animals. Faecal samples from of these animals were tested for Clostridium of which 23% were positive but cytotoxin could only be detected in 6 instances. Another study revealed that one or more pathogens were identified in 75.8% of children diagnosed with diarrhea. Rotavirus was the most frequently identified pathogen, accounting for 47% of the cases. Other major enteropathogens were E Coli, Clostridium difficile, Shigella, Campylobacter, and Salmonella species.
The Science Magazine EurekaMag.com was launched in November 1998 as the online version of the French science magazine "Eurêka - Le magazine des sciences" published since 1995. During the past decade, it has emerged as a comprehensive aggregator of information on biology, on the applied life sciences agriculture, horticulture and forestry, on the earth sciences, on the environmental sciences, and on the health sciences.
The Science Magazine has recently been accredited by the Chinese Ministry of Information Industry with the registration number 案ICP备10204677号. The site delivers its content through a number of RSS feeds including a "Most Shared Content" RSS Feed and an @EurekaMag Twitter account. The @EurekaMag Twitter account currently features 45,085 tweets and 812 followers. The site accepts advertisements through the Google AdWords system.
###