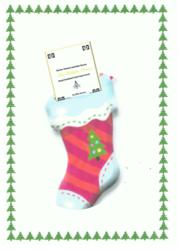 Book sales rise as the public look for Christmas "stocking fillers" with a taste of Scotland's best kept secrets in "The Hidden Prince"
Aberdeen, Scotland (PRWEB UK) 9 December 2011
Author and Historian Billy Rennie has found that his latest book "The Hidden Prince" has gained in popularity heading towards the festive season. This is helped by the on-going exposure online, by reputable tabloids and most importantly by word of mouth.
He says "Sales are picking up quite readily towards Christmas with the better availability of traditional printed books, e-publication, and PDF files from Dorrance Publishing company Inc. There is healthy signs within the online stores such as downloads via amazon Kindle and Barns and Noble Nook are doing far better than expected in such a short period since the non-fiction work was release."
"The feedback found so far from readers in various parts of the world including USA, Canada, South Africa, India, China, and Europe has been fantastic! There are after dinner conversations happening in the far corners of the Globe, which is fantastic as people and families in modern day don't talk so much anymore and it brings to the table a fresh and interesting topic for discussion that mostly everyone has and will have an opinion on." "There is a great interest in the Royals, Scotland, history, money, secrets, children, the way of life, Masonic connections, and community involvement so it really does have a little of everything for the reader as the truth unfolds."
Examples of many emails that come in are : "I want to buy it to surprise my husband at Christmas!" "I want to buy this book for my Dad!" "This is where my family grew up and want to know more so I can discuss with my Mum!" "I dont like history but this book was amazing!" "I want to send it to my cousin" "My family emigrated with the highland clearances and we like to read about Scotlands past" "I am a lover of the Royal family and was hesitant to read it but what an interesting and respectful book!" One reader even wrote back and said "I was told that same story many years ago by my father who lived up in Strathdon beside the families involved! and I really did enjoy reading your book!"
"The Hidden Prince" is an 116-page paperback with a retail price of $16.00. The ISBN is 978-1-4349-1208-4. It was published by Dorrance Publishing Co., Inc of Pittsburgh, Pennsylvania. For more information, or to request a review copy, please go to our virtual pressroom at http://www.dorrancepressroom.com or our online bookstore at http://www.dorrancebookstore.com.
Contact the Author: Email: directorsmail(dot)FRI1861(at)yahoo(dot)co(dot)uk or write to The Director, Fedderate R Investments Ltd, Brunthill, New Deer, Turriff, Aberdeenshire, Scotland, UK, AB536UX. (if you have any feedback or questions.)
# # #