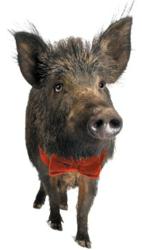 "Fabulous." – Washington Post
Boston, MA (PRWEB) December 08, 2011
The competition was as fierce as ever in 2011, and trying to rank the world's unsexiest men was no easy task given the stories that have made headlines since January. Politicians couldn't help but play an ever-active role in the list on thephoenix.com (Herman Cain, Rick Perry, Anthony Weiner) by exhibiting spectacularly poor judgment. Others secured places for themselves (Charlie Sheen, Hank Williams Jr, Julian Assange) simply by being themselves. Some seemingly attractive men have earned their way onto the list as well (Mark Wahlberg, Ashton Kutcher, Anderson Cooper).
Rounding out the top 10 on this year's list are Insane Clown Posse (Violent J and Shaggy 2 Dope), Herman Cain, Julian Assange, Hank Williams Jr., Charlie Sheen, Tyler - The Creator, Anthony Weiner, Doug Hutchison, John Lackey and Josh Beckett, and Dr. Conrad Murray ranked tenth on our list.
The full list of 100 can be found at 100Unsexiest.com.
Interest in the Boston Phoenix's 6th annual Unsexiest list has been greater than ever, with the results airing on NBC's Today show, CNN's Showbiz Tonight, and Fox News's Fox and Friends; the list has made headlines from the Washington Post and USA Today to the India Times. Social-media tools included on this year's Unsexiest list, which allows readers to poll their friends and vote their favorites up and down the list in head-to-head battles, have made the list more viral than ever before. Readers' votes are compiled in real-time and the leader board is posted here.
Check in daily to see how your favorites are faring. Or stop by once to get a measure of the misery. Either way, rest assured that the Phoenix will vigilantly maintain watch over the planet's Unsexiest men.
Check 100Unsexiest.com for the full 100.
And don't get mad at us if your favorite actors, politicians, reality-show stars, neighbors, activists, musicians, and religious figures just happen to lack sexiness.
For press inquiries contact:
Lindsey Mathison, Interactive Marketing Manager, The Boston Phoenix
Phone: 617-450-8723 / Email: lmathison(at)phx(dot)com
Founded in 1966 as a four-page arts-and-entertainment weekly, the Boston Phoenix is the flagship property of the Phoenix Media/Communications Group, which in addition to the Phoenix weekly newspapers in Rhode Island and Maine, comprises Stuff Magazine, 101.7 WFNX Radio, Phoenix Interactive (thephoenix.com, fnxradio.com, stuffatnight.com); and g8wave (marketing and content using SMS and other mobile technologies).
# # #