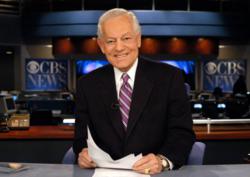 Bethesda, MD (PRWEB) December 08, 2011
The Bladder Cancer Advocacy Network (BCAN), the first national advocacy organization dedicated to advancing bladder cancer research and education, announced today that, for the second year in a row, CBS newsman and bladder cancer survivor Bob Schieffer has agreed to serve as the national chair for Walk for Bladder Cancer Day on Saturday, May 5, 2012.
Schieffer was diagnosed with bladder cancer several years ago after he noticed blood in his urine. Since then, he has repeatedly spoken out about his diagnosis. His openness about his disease has helped other bladder cancer survivors recognize that they are not alone and encouraged others to visit a doctor if they see symptoms. Schieffer is the Chief Washington Correspondent for CBS News and has anchored Face the Nation since 1991.
On May 5th, Schieffer and other supporters in the Washington DC area will walk in our nation's capital to raise awareness of bladder cancer as well as funds for research and education. At the same time hundreds of other walkers all across the country will also take to the streets of their local communities to bring needed attention and focus to this very common, but unspoken of, disease.
Bladder cancer is a significant health concern. It is the fifth most commonly diagnosed cancer in the United States and there are more than 70,000 new cases and 14,000 deaths each year. Bladder cancer has a high recurrence rate and, because it requires life-long surveillance, is the most expensive cancer to treat on a per patient basis. It is estimated that $2.9 billion is spent in the United States each year on the treatment of bladder cancer. Despite being the fifth most commonly diagnosed cancer, bladder cancer was 23rd in federal research dollars allocated in 2009. The causes of bladder cancer are not fully understood and there have been no major advances in its treatment in the last 20 years.
BCAN was created in May 2005 as the first national non-profit patient-based advocacy organization for bladder cancer. BCAN's mission is to increase public awareness about bladder cancer, advance bladder cancer research, and provide educational and support services for the bladder cancer community. For more information on how you can start, or take part in, a walk for bladder cancer in your community on May 5, 2012, please visit the BCAN web site at http://www.bcan.org or call 888-901-BCAN.
###