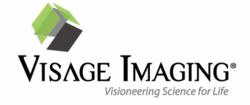 "...we had to prove it conclusively before CIRA's IT experts were able to convince their selection committee that Visage 7 could accomplish what no other competitor could. We really let our server-side technology do the talking."
San Diego, CA (PRWEB) December 08, 2011
Visage Imaging, Inc., a wholly owned subsidiary of Pro Medicus Ltd. (ASX: PME), announced today they have signed Central Illinois Radiological Associates (CIRA). After more than a year of detailed evaluation, software trials, site visits and side-by-side comparisons of available technologies, CIRA selected and has begun installation of Visage® 7 as its enterprise imaging platform.
CIRA, a large Illinois-based radiology group comprising 72 radiologists, provides diagnostic interpretation services to more than sixteen different hospitals throughout Illinois. A key challenge for CIRA radiologists has been providing interpretations across twenty-two locations, supported by PACS from seven different vendors, nine different RIS systems and a mix of reporting technologies. Seeking to overcome this common challenge for radiology groups, CIRA's platform goal was to have a single unified worklist, enterprise viewer and workflow for remote interpretation across all of their customer sites.
The Visage 7 amazingly fast, thin-client enterprise imaging viewer will be fully integrated with the CIRA unified worklist and common dictation platform to provide CIRA radiologists with a powerful, single solution for primary interpretation.
"One of the critical differentiators highlighted in CIRA's diligent selection process was Visage 7 did not require patient imaging data be moved from the hospital data center, to the radiologist client workstation, in order to proceed with diagnostic interpretation," said Dr. Sam Hupert, Visage Imaging's CEO. "It was something promoted as one of our unique advantages, but we had to prove it conclusively before CIRA's IT experts were able to convince their selection committee that Visage 7 could accomplish what no other competitor could. We really let our server-side technology do the talking."
"Implementing one unified workflow, across a large number of disparate systems, while meeting our radiologists' strict performance requirements, had never been done before in our experience. We needed to show our radiologists that this solution would work in practice and was more than just theory," said Patrick Ward, CIRA's CIO. "Our tests confirmed that with Visage's streaming technology, not only do we no longer have to push DICOM files to the radiologists' workstations, it is the only product that offers us the unique combination of speed, performance and fully native advanced visualization tools all in one enterprise viewer."
"Our agreement with CIRA provides us the opportunity to work with one of the country's most respected radiology groups, supported by a team of cutting-edge Radiology IT professionals," said Dr. Hupert. "We're embarking on a journey to improve CIRA's enterprise workflow, which will reap productivity and efficiency benefits for their radiologists, helping them deliver enhanced service to referring physicians and their patients."
About Visage Imaging, Inc.
Visage Imaging is a global provider of enterprise imaging and advanced visualization solutions for diagnostic imaging and clinical research. For diagnostic imaging, Visage 7 delivers amazingly fast server-side rendered images streamed via an intelligent thin-client viewer. Radiologists and referring physicians have a customized, protocol-driven workflow to natively view 2D, 3D, 4D and advanced visualization imagery across a single desktop. Powerful imaging solutions include enterprise viewing and interpretation; image enablement of EMRs, VNAs, and portals; RIS/PACS, as well as anywhere mobile access. For clinical research, Amira is a proven high-performance visualization and analysis platform for life science and biomedical data used by the world's most prominent institutions. At their core, both Visage 7 and Amira share proven visualization technology, helping thousands of researchers and physicians worldwide overcome their research and clinical challenges. http://www.visageimaging.com
About Pro Medicus Limited
Pro Medicus Limited [ASX: PME] is Australia's leading medical IT and e-health provider. Founded in 1983, the company provides a full range of integrated software products and services to hospital, imaging centers and health care groups worldwide. http://www.promedicus.com
Contacts:
Brad Levin, General Manager, North America and Vice President, Global Marketing
Visage Imaging, Inc./ Pro Medicus Limited
Phone: (703) 858-5758 or 540-454-9670
E-mail: blevin(at)visageimaging(dot)com
Visage, Visage Imaging, and Visioneering Science for Life are registered trademarks of Pro Medicus Limited. Other product and company names mentioned may be trademarks and/or registered trademarks of their respective holders.
# # #