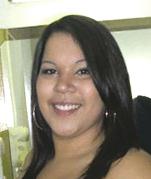 Christina is one of the hardest working individuals I know
Buffalo Grove, IL (PRWEB) December 10, 2011
QCSS Inc., a Chicago-based Call Center and Telemarketing Firm, promotes Christina Weekly into an Operations Manager position. Christina has been with our company for over 6 years now. She started calling as a part time agent. She then moved to full time, then team leader and eventually a supervisor position. She continues to prove herself as her workload and responsibilities increase.
Throughout her career at QCSS, Christina has earned a bachelor's degree in justice studies from Northeastern University. She is also a bone marrow donor and enjoys the company of her pet dog.
At QCSS, she is in charge of keeping the data our agents capture is accurate and captured in a manner that is organized and easily understood. Her work allows us to provide clients an updated and accurate sales database.
Senior VP of operations, Isaac Ryland, comments, "Christina has been my right hand. She understands not only the strategies needed for cold calling from a training standpoint, but she also has a deep understanding of how we integrate technology to improve our team's calling results."
As Christina continued to excel at her duties, President & CEO Catherine Karabetsos felt that it was time to have her step into a more suitable role. Catherine mentions, "Christina is one of the hardest working individuals I know. She worked full time throughout college while pushing herself at every step to learn more and become a huge asset to our company and her team. We are thrilled to have her on board and look forward to our continued work for 2012 and well into the future."
The whole QCSS team would like to thank and congratulate Christina on her promotion.
###