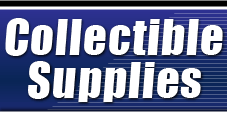 We're proud to provide sports enthusiasts with attractive display cubes and cases for their most prized possessions,
Garden Grove, Calif. (PRWEB) December 09, 2011
Specialty store Collectible Supplies is offering various selections of deluxe mini helmet display cases for gift givers and football enthusiasts in Garden Grove, Calif., and the surrounding areas of Orange County, Calif. Collectible Supplies features cases from leading sporting good manufacturers and highly reputably retailers. From wall-mountable and round-dome cases to single display cubes and cherry-wood bases, Collectible Supplies has a product for all types of collecting interests.
Football helmets and mini helmet display cases are popular for Christmas exchanges or holiday shoppers who are in need of sports-themed ideas. A popular gift is a classic mini football helmet in a specialized protective casing. Encased helmets are also a unique idea that can add character to an office desk or complement a sports-themed children's bedroom. The addition of a mini football helmet display case protects the collector's item and can safely display autographed helmets or helmets with sentimental value.
"We're proud to provide sports enthusiasts with attractive display cubes and cases for their most prized possessions," says Collectible Supplies owner Jeff Peterson. "For this holiday season, we're ready and excited to help our customers find the best product for their holiday shopping. We offer a wide range of prices and designs for any type of helmet and team."
Collectible Supplies' affordable football helmet display cases are available in a variety of styles such as double and triple cases and cases that feature a black-leather or cherry-wood base. Wall mountable display cases are great for bachelor pads or billiard rooms. Real glass cases protect collectibles with UV-protected, double-strength and scratch-resistant surfaces. Collectible Supplies carries an array of products that include upscale football-helmet display cases and casual cubes that can be easily stuffed in a holiday stocking.
Collectible Supplies products are promptly shipped and delivered. Helmet cases are available nationwide and product arrival is ensured. Customers can expect top product selections from first-rate manufacturers. Special discounts for bulk orders are available. If a mini football helmet display case is broken during delivery, a replacement item is immediately shipped. Collectible Supplies values 100% customer satisfaction.
Visit Collectible Supplies online at http://www.collectible-supplies.com/ to view our exciting product lines!
About Collectible Supplies:
Founded by Jeff Peterson, Collectible Supplies in Garden Grove, Calif., offers an assortment of sporting collectibles, gear and accessories. Collectible Supplies specializes in NFL, NCAA, NBA, MLB, NHL and NASCAR products. Products include football and baseball helmets, deluxe display cases, sports card supplies, apparel and uniforms, paraphernalia and more! Products are shipped within 48 hours nationwide.
# # #