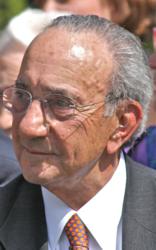 A second opinion is the best deal in American Medicine
Bethesda ,Maryland (PRWEB) December 12, 2011
After 30 years of Medical practice Dr. Gargour is pleased to announce a new way to analyze Spine and Chronic Pain problems: An Comprehensive Electronic consulting service for Doctors, Insurance payers and patients.
"Second Opinion: http://www.guygargourmd.com
It has 3 components:
1 Electronic communication without physical interaction or travel expenses
2 An ACO (Accountable care Organization) model with complete services in one place
3 Information is submitted to the referring entity: Doctor, Insurance company, and lawyer without disrupting the Doctor patient relationship.
"No one is to blame"
Chronic pain is a common disabling problem with frequent unsatisfactory outcomes. Patients, doctors and payers do their best but the problems do not go away. This is due to the complexity of Spine disorders and lack of Coordination of treatment modalities.
"No end in sight "
Patients are often left with difficult choices and no clear solutions: They remain in disabling pain, take medications with potential side effects, narcotics, Physical therapy, alternative treatments or submit to Invasive procedures and risky operations.
" No clear solutions"
Doctors are frustrated and worried: they cannot see a clear solution and are not sure they are doing the right thing for their patients. Surgeons know that surgery is never a sure thing and worry that unhappy, frustrated patients will turn against them.
Is it really necessary?
Insurance payers spend millions of dollars for medical or surgical treatments, workers compensation claims and lawsuits, and are not sure they are getting their money's worth.
FAQ in Chronic pain:
Patients:
What is the exact diagnosis?
What are the medical risks / benefits?
What about acupuncture, homeopathic treatments, Vitamins?
Should I have surgery?
Doctors:
Who is the best specialist for this particular problem, and why?
What is the best procedure?
Does the patient really understand the risk/ benefits?
Is the patient exaggerating?
Insurance Companies:
What is the evidence?
What is the cost effectiveness of further treatments?
Is it time to settle?
Dr. Gargour believes this state of affairs is nobody's "fault" but is due to our fragmented medical system without coordinated care resulting in incomplete information, duplication of services, bad communication, expensive overhead without a rational solution.
His second opinion gives all parties concerned an impartial, comprehensive cost effective answer.
Dr. Gargour uses a 4 step Electronic approach: the "4As."
1. Access to medical records
2. Analyze the pain problem with an Anatomical, Psychosocial and Financial perspective.
3. Review Algorithms and Management Protocols.
4. Advise the doctor or the Insurance Company of a rational solution
For additional information please visit his website at Guy Gargour M.D. Spine and Pain consulting.
###