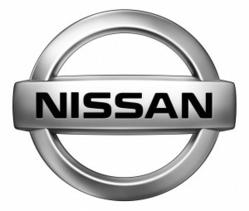 Lawrence, Kansas (PRWEB) December 15, 2011
Briggs Nissan Lawrence, one of the leading Nissan dealerships in Lawrence, Kansas would like to announce that the Japan Automotive Hall of Fame (JAHFA) has named the Nissan LEAF the 2011-2012 Car of the Year and Car Design of the Year. The committee from the Japan Automotive Hall of Fame presented the awards to Nissan.
Briggs Nissan Lawrence is proud of the success of the LEAF and believes that it is the best EV car on the market right now. Apparently the JAHFA thought so as well. They chose the LEAF for the Car of the Year award because they were impressed by the courage that Nissan displayed in developing a mass-market electric vehicle ahead of the rest of the world's automakers. They also believed that it is an attractive, competitive product that has been recognized globally and they loved the EV-IT system that enhances the usability of the vehicle.
Not only winning the Car of the Year award, but the Car Design of the Year award is a huge accomplishment. The JAHFA thought that the style of the LEAF expressed thoughtful styling as a pioneer EV sedan. They also were intrigued by how the LEAF reduced wind noise through its aerodynamic form and how the interior design expresses the feeling of a new era.
The Nissan LEAF is an innovative EV that brings the world closer to a sustainable zero-emission society. Briggs Nissan Lawrence is happy to have the Nissan LEAF in Lawrence, KS and would like to invite consumers out to test-drive the car. Briggs also has many Nissan cars in Kansas and many used cars in Lawrence as well. For more information please stop by the dealership or visit http://www.briggsnissanlawrence.com.
# # #