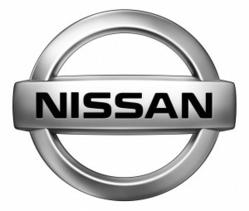 Manhattan, Kansas (PRWEB) December 15, 2011
Briggs Nissan, the leading Nissan dealership in Manhattan, Kansas is very happy to announce that the Nissan LEAF has won the 2011-2012 Japan Automotive Hall of Fame (JAHFA) Car of the Year and JAHFA Car Design of the Year awards. Both of these awards were presented by the selection committee of JAHFA.
Briggs Nissan believes that the Nissan LEAF is the best electric car on the market and apparently others do as well. The JAHFA chose the Nissan LEAF as their Car of the Year for several reasons including the courage that Nissan displayed in developing a mass-market electric vehicle ahead of the rest of the world's automakers. The JAHFA believed that the LEAF is an attractive, competitive product that is globally recognized and unique. The LEAF also has an EV-IT system that enhances the usability of the car and this impressed the JAHFA.
In addition to the Car of the Year award, the LEAF also took home the Car Design of the Year award. The JAHFA cited the LEAF's expressive, thoughtful styling as a pioneer EV sedan and the reduction in wind noise through its aerodynamic form as two reasons for the honor. The car's interior design expresses the feeling of a new era, was a statement that the JAHFA said about the Nissan LEAF design.
The LEAF is an innovative newly-developed mass-market EV that changes the way people drive and brings the world closer to a sustainable zero-emission society. Nissan committed to producing a quality electric vehicle with a dedicated IT system and is fun to drive and they succeeded. Briggs Nissan has a large selection of Nissan cars in Kansas and they would like to invite people to come check it out. They also feature used cars in Manhattan as well. For more information please check out Briggs Nissan or go to http://www.briggsnissan.com.
# # #