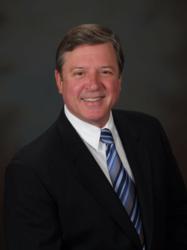 USCCG has an outstanding team, which has grown together through the years and built an unrivaled delivery capability for its clients.
Tampa, FL (PRWEB) December 12, 2011
Stan Garrison, who has more than 20 years' experience as a corporate transaction advisor and operations improvement leader, has joined USC Consulting Group, LLC (USCCG) as a senior account executive. In this role, he will be responsible for cultivating the operations management consulting firm's relationships with major manufacturing and distribution companies, and private equity sponsors.
According to David Riggs, partner at USCCG, "Stan has an impressive record of achieving strong results in cost reduction and performance improvement with companies of all sizes and in all stages of development, including financially stable, under-performing, and large organizations growing rapidly through strategic acquisitions. His domestic and international experience in leading delivery teams on projects using Six Sigma and Lean techniques, process analysis and labor optimization, and change management will no doubt prove invaluable to USCCG clients."
Most recently, Mr. Garrison was a managing director with Huron Consulting Group, where he led its restructuring and turnaround practice in the Southeast. Earlier, he was CEO of Horizon Performance, LLC, an implementation consulting firm focused on operations improvement and M&A transaction support. A graduate of the University of Georgia, where he earned a degree in international business and economics, his experience also includes many years of service with Ernst & Young LLP as a partner in corporate finance; and KPMG LLP as a managing director over the cross-border M&A practice.
His clients have included a broad range of manufacturing companies in food production and distribution, paper and packaging, industrial and automotive components, plastics, resins and chemicals products, and steel. Mr. Garrison has conducted numerous engagements on behalf of private equity sponsors, including operational due diligence, turnarounds, and transitions.
"I am excited about joining the USCCG team," notes Mr. Garrison. "In my career, I have seen the evolution of many operations management consulting firms. USCCG has an outstanding team, which has grown together through the years and built an unrivaled delivery capability for its clients. I am eager to introduce USCCG to leaders of companies seeking positive change and contribute to the firm's continued success."
About USC Consulting Group
Tampa, Florida-based USCCG is an independent management consulting firm with over 40 years' experience in the area of business performance improvement. The firm excels at operational effectiveness and offers a broad array of services that include asset performance management, Six Sigma, Lean transformation, supply chain optimization, process optimization, warehousing and logistics management, spend management, and S, G & A process optimization/cost reduction. For more information, visit http://www.usccg.com
###