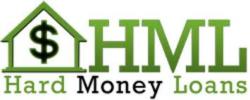 Los Angeles, CA (PRWEB) December 22, 2011
HardMoneyLoans.org has good reason to celebrate. It has just been announced that the company's CEO will have a feature article in an upcoming issue of the Scotsman Guide magazine. The Scotsman Guide is a premier financial magazine targeting the real estate industry. HardMoneyLoans.org is one of the fastest growing Hard Money Loans teams in California, and this news demonstrates just has far the company has come. "We are thrilled to get this chance to talk about hard money loans as an alternative financing source to conventional mortgages", stated a company representative. "This is also a great way to get our name out in front of the real estate community'.
HardMoneyLoan.org offers financing to residential and commercial buyers looking for an alternative to the standard bank owned mortgage. Recently the company has become much more aggressive than other lenders with commercial loans, in an effort to expand this part of the business. This is especially true of commercial loans for shopping centers and apartment buildings in Southern California. This represents a shift in focus that could not be better timed. Recent months have seen a large increase in interest in real estate ventures, especially in real estate purchases in the commercial, for profit sector.
About HardMoneyLoans.org:
HardMoneyLoans.org is a group of private Beverly Hills, California investors who serve as an online source of hard money lending information to thousands of real estate investors and homeowners across the nation.
To learn more about HardMoneyLoans.org, become a hard money lender, or apply online for a loan, please visit them on the internet at http://www.hardmoneyloans.org.
###