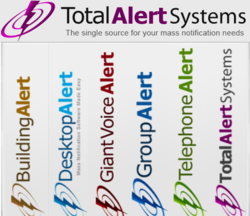 Chatham, New Jersey (PRWEB) December 08, 2011
FEMA has received the 2011 GSN award for Most Notable Federal Government Program based on the Desktop Alert (DTA) Mass Notification System, which is installed in FEMA headquarters and can send messages to FEMA workstations with one click in less than 30 seconds. Desktop Alert is a commercial off-the-shelf (COTS) software system that helps FEMA improve its emergency management processes and functions and provides the ability to extend Web-based access to its federal, state, local and non-governmental partners. The system provides computer and network systems support, installation, integration, external interfaces, customized dashboards as well as maintenance, documentation and training for the systems usage.
"The Desktop Alert System supports FEMA emergency management processes and functions. Our company is very excited about this award and we look forward to integrating the FEMA DTA system with our U.S. military clientele. DTA holds the nationwide Enterprise Level Contract for 100% of the U.S. Air National Guard and U.S. Army National Guard through 2013. We fully expect to achieve this interoperability milestone prior to 2013", said Howard Ryan, CEO, Total Alert Systems Inc.
Desktop Alert Provides Interoperable Mass Notification Platforms Using Message-Oriented Middleware. Desktop Alert is used by the FEMA EOC to alert and notify civilian and military personnel by activating alert and warning messages related to any hazard impacting public safety and well-being when an emergency happens anywhere in North America. The system utilizes the international message sharing standard Common Alerting Protocol (CAP) and FEMA's IPAWS-OPEN aggregator for sending and receiving messages throughout the United States. This will allow the FEMA EOC to be interoperable with disparate incident management software systems throughout the United States and Canada. The Desktop Alert software application constantly polls for IPAWS-OPEN CAP messages. This enables the EOC to be at the very crux of every situation possible.
About Desktop Alert:
Desktop Alert has the capacity to integrate giant voice systems, siren systems, telephony systems, mobile devices and workstations at host locations nationwide and internationally. Desktop Alert consolidates multiple warning systems into one web-based user interface enabling command operators to initiate emergency alerts to any warning devices via a single web-based interface.
Desktop Alert is an Enterprise-class unified alerts management system that includes the capability to:
*Initiate emergency alerts to any warning device via single web-based interface
*Integrate user data from disparate data sources such as LDAP/Active Directory, SIDPERS and MILPDS
*Manage single repository of emergency scenarios
*Manage permission-based access for operators (unlimited administrators/moderators)
*Enable real-time tracking and reporting
*Manage integration to multiple delivery devices
*Manage real-time reports, communications, video surveillance and more
*Manage DoD Approved XMPP Live Instant Messaging
For more information on Desktop Alert, please visit http://www.desktopalert.net.
###