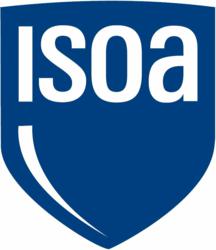 For more than a decade ISOA's Code of Conduct has been a tangible demonstration of ethical commitment by the Stability Operations Industry
Washington, DC (PRWEB) December 09, 2011
On 20 October 2011, the International Stability Operations Association completed a four month, biannual revision process for its Code of Conduct, resulting in version 13.1, available to the public on ISOA's website.
Version 13.1 features many revisions and additions including: a more comprehensive list of applicable international human rights laws, specific clauses regarding issues of subcontracting personnel as well as gender violence and human trafficking. The organization of the Code was also adjusted for increased clarity and ease of reference.
All ISOA Members are signatories to the ISOA Code of Conduct, reflecting the Association's belief that high standards will both benefit the industry and serve the greater causes of peace, security and development.
"For more than a decade ISOA's Code of Conduct has been a tangible demonstration of ethical commitment by the Stability Operations Industry. This kind of industry dedication is vital as these organizations work in weak and failed states among highly vulnerable populations," said ISOA President, Doug Brooks. "The Code of Conduct is internationally recognized and regularly updated; it is a working document that benefits from the expert contributions of academics, humanitarians, nongovernmental organizations and the policy-making community to ensure that it is timely, relevant and respected. This newest version will continue to be a guiding document for the larger industry and we urge clients to ensure that organizations they hire to work in stability operations are committed to abide by these guidelines."
While in Africa in the late 1990s, Brooks collaborated with a group of NGOs, lawyers and humanitarian organizations to codify basic principles on ethics, transparency and accountability for private firms. This document eventually grew to become the first version of the ISOA Code of Conduct when the Association was founded in 2001.
The 12th revision process spanned a four month period, including a public comment period, series of two public meetings, review by the ISOA Standards Committee and final review and approval by the ISOA Board of Directors.
"The final revisions to the Code of Conduct were greatly influenced by the open discussions with the community," said Jean M. Hacken, International Relief and Development Chief of Compliance and ISOA Standards Committee Member. "There were numerous references to ethical conduct in the earlier version, but by removing redundancies and tightening the wording, we've enhanced the importance of ethical conduct among ISOA members."
For more information on the ISOA Code of Conduct Revision Process as well as a timeline and notated version, please visit ISOA's website at http://www.stability-operations.org.
About ISOA
ISOA is the international trade association of the stability operations industry, promoting ethics and standards worldwide and advocating for effective utilization of private sector services. ISOA members are leaders in the industry and are supported by ISOA's outreach, education and government affairs initiatives.
###