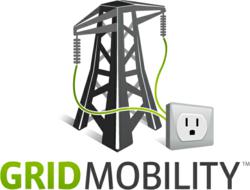 This recognition from a panel of independent judges demonstrates the strength of GridMobility solutions enabling business to choose renewable energy, save money, and lower their carbon footprint without added hardware, said GridMobility CEO James Holbery
Seattle, WA (PRWEB) December 13, 2011
GridMobility, the leading smart grid technology provider enabling electricity choice, has been selected as the Smart Power category winner of the 2011 Cleantech Open Global Business Competition.
GridMobility competed with over 300 national entrants in the Cleantech Global competition, winning the smart power category and was named one of the five grand prize finalists.
"GridMobility is honored to have been selected as the winner of the Smart Grid category winner in this prestigious business competition," said CEO James Holbery. "This recognition from a panel of independent judges demonstrates the strength of our solutions and that the GridMobility solution enables companies to choose renewable energy, save money, and lower their carbon footprint without additional hardware cost."
National judges are recognized experts in clean technology, clean energy and include institutional investors in the clean tech sector. The award was announced at the Cleantech Open 2011 Global Forum November 15-16, 2011 in San Jose, CA.
GridMobility continues to develop innovative projects with leading energy firms. GridMobility's working with the Bonneville Power Administration (http://www.bpa.gov) and Mason County PUD#3 (http://www.masonpud3.org), North Coast Electric and partners in the electric vehicle market (http://www.northcoastelectric.com), and Grubb & Ellis in commercial buildings (http://www.grubb-ellis.com/).
About GridMobility
GridMobility (http://www.gridmobility.com) is a smart grid technology company based in Kirkland, WA that has patented technology enabling business and consumers for the first time to choose electricity based on their preferences to save money, lower their carbon footprint, and increase energy efficiency. Renewable Demand Response® enables businesses to choose renewable-generated electricity through the seamless integration with energy controllers utilizing asset capacitance to preferentially deploy renewable energy. GridMobility products aid utilities and balancing authorities to improve grid integration of intermittent renewable energy, minimize wasted (shed) energy, and reduce the need for additional generation facilities. GridMobility's products are deployed through capital-efficient cloud-based SaaS platform and sold through a combination of partner and direct sales channels.
About The Cleantech Open
The Cleantech Open manages the world's largest cleantech business competition. Its mission is to find, fund and foster entrepreneurs with big ideas that address today's most urgent energy, environmental and economic challenges. Since 2006 the Cleantech Open has enabled hundreds of clean-technology start-ups to bring their breakthrough ideas to fruition, helped contestants raise over $300M, and created an estimated 2,500 green-collar jobs. For more information, visit http://www.cleantechopen.org.
# # #