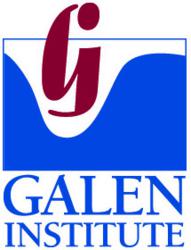 "Clearly, a vast number of Americans are having their coverage disrupted, violating the promise that President Obama — and virtually all of those in Congress who voted for the law — made to the American people."
Alexandria, VA (PRWEB) December 08, 2011
One of the most fervent promises President Obama made to the American people before passage of the health overhaul law was "If you like your health care plan, you will be able to keep your health care plan." However, even before the law fully takes effect, millions of people are losing "the coverage they have now," and tens of millions more surely will follow, according to a new Galen Institute study.
"Clearly, a vast number of Americans are having their coverage disrupted, violating the promise that President Obama — and virtually all of those in Congress who voted for the law — made to the American people," said Grace-Marie Turner, president of the Galen Institute. "As people realize they have far fewer choices for health insurance, support will grow for an alternative approach to PPACA."
The Galen study, entitled A Radical Restructuring of Health Insurance, includes statistics from a major survey of 1,300 employers by McKinsey & Company that concluded the Patient Protection and Affordable Care Act (PPACA) will lead to a "radical restructuring" of job-based health coverage. Since an estimated 156 million non-elderly Americans get health insurance at work, according to the Employee Benefit Research Institute, that means as many as 78 million people could be forced to find other sources of coverage. However, there will be fewer choices as carriers, listed in the Galen study, are leaving the private health insurance market in many states.
Turner explains how the law and Obama administration regulations are causing disruption in the individual and small group health insurance markets, forcing plans to stop offering child-only health insurance, and threatening seniors' access to Medicare Advantage plans. She also explains the impact of rules governing the legislation's "medical loss ratio" and "grandfathering" provisions.
The Galen Institute is a non-profit research organization that specializes in health policy. Turner is also a co-author of Why ObamaCare Is Wrong for America (Broadside/HarperCollins, 2011)
The Galen Institute is a non-profit public policy research organization devoted exclusively to advancing free-market ideas in health policy. Founded in 1995, the organization promotes a more informed public debate over ideas that support innovation, individual freedom, consumer choice, and competition in the health sector. For more information, visit http://www.galen.org.
# # #