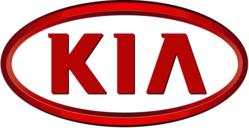 Topeka, Kansas (PRWEB) December 14, 2011
Briggs Kia-one of the leading Kia dealerships in Topeka, Kansas would like to announce that the 2012 Kia Soul and Forte Koup were recently named to MSN Autos "10 Great Cars for Less than $20,000" list. Kia was the only brand that earned two vehicles on the list. The 2012 Kia Soul was refreshed for 2012 and is a nice hatchback that delivers optimal performance. The Kia Forte Koup offers world class design, fuel efficiency and outstanding driving dynamics.
Kia Motors employees and executives were thrilled with the results of the list and are excited to have two of their vehicles put on by MSN Auto.
"MSN Autos selection of Soul and Forte Koup for the '10 Great Cars for Less Than $20,000' list reflects the value Kia vehicles provide consumers with a host of standard technology, safety and convenience features," said Michael Sprague, vice president of marketing and communications, Kia Motors America. "Kia's technology laden, fun to drive, uniquely styled vehicles continue to attract new customers to the Kia brand, as evidenced by 15 consecutive months of sales records."
Briggs Kia is enthused about the selection and knows that MSN Autos is a great source of information for automotive enthusiasts. MSN Autos compared numerous vehicles available in the market today to provide consumers with a list of products that provide the best-value for their money. The vehicles in the list were evaluated on standard amenities, design and functionality.
Briggs Kia has a great selection of the Kia Forte in Topeka, KS and the Kia Soul in Kansas as well. They also offer the full lineup of Kia vehicles and would love for people to come out and take a look at them. For more information stop by Briggs Kia or go to http://www.briggskia.com.
###