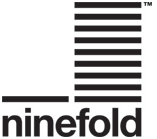 "Fishburners startups get a real leg-up with Ninefold's Cloud Booster Program, and as a community run by entrepreneurs for entrepreneurs, we value all input; commercial, technical and knowledge-sharing,"
Sydney, NSW (PRWEB) December 10, 2011
Ninefold, the Australian cloud computing and public cloud storage company, has extended The Ninefold Cloud Booster Program even further by including the Fishburners community of startups. This is in conjunction with a new community sponsorship deal that sees Ninefold funding an infrastructure upgrade for Fishburners.
The Cloud Booster Program offers Fishburners residents free Ninefold cloud computing and storage credit worth from $300 per month for up to a year. They also get a technical sales consultation for setup, together with involvement in Ninefold's marketing campaigns; such as guest blog posts and opportunities to reach the wider Ninefold community.
Fishburners, a Sydney-based not-for-profit, provides a collaborative working space for a thriving community of startups, advisors and investors. The NSW Government has pledged $20,000 in sponsorship to Fishburners. The Ninefold Cloud Booster Program also currently supports start-up hubs Pollenizer (Sydney), Startmate (Sydney), AngelCube (Melbourne), Innovation Bay (Sydney) and the York Butter Factory (Melbourne).
An official launch is scheduled for 16 December 2011.
"Fishburners startups get a real leg-up with Ninefold's Cloud Booster Program, and as a community run by entrepreneurs for entrepreneurs, we value all input; commercial, technical and knowledge-sharing," said Peter Davison, PayPal investor and Fishburners Co-Founder. "But our partnership with Ninefold doubly benefits the Sydney entrepreneur community, as their investment helps even more entrepreneurs share in a broader range of services available at the Fishburners community workspace."
"Communities like Fishburners are all about giving ambitious companies the chance to get started and succeed which in turn drives innovation, creates jobs and helps our economy, locally and internationally," said Peter James, Managing Director at Ninefold. "It's in Australia's national interest that industry leaders get behind these businesses as part of a longer-term economic strategy."
Ninefold customers benefit from immediate provisioning, self-service paying for only what they use, no maintenance fees and no minimum commitments. They also gain access to free, local multi-channel support via email, live chat, Twitter and phone.
About Ninefold®
Ninefold is Australian cloud computing and storage with locally stored data, free local support, self service flexibility and low latency. This allows you to provision virtual servers and cloud storage quickly - scaling up and down when needed – and only paying for the resources you use.
Sign up in seconds. Start using in minutes. Benefit for years.
Ninefold.com
@ninefold
Ninefold® is a Registered Trademark.
For more information, please contact:
Jo Balfour
Progressiva Public Relations
Tel: +61 405 542 018
jobalfour(at)progressiva(dot)com(dot)au
@jobonekenobi
About Fishburners
Fishburners is a co-working space and entrepreneur community in Ultimo, Sydney with over 100 desks and facilities geared towards supporting young technology startups.
Fishburners is a not-for-profit and aims to foster the community of entrepreneurship and innovation in Australia. This is achieved through providing affordable workspaces and facilitating collaboration between passionate entrepreneurs. Fishburners holds regular events including prominent speakers, peer networking, workshops, investor meetups and mentoring sessions.
Fishburners hosts over 50 of Sydney's most exciting upcoming startups, including GoCatch, GradConnection, 99 Dresses (recently accepted into Y-Combinator), Zeromail, DesignCrowd (recently raised $3million), and more.
For more information, please contact:
David Vandenberg
Fishburners
0416 16 32 64
david(at)thelab(dot)com(dot)au
http://fishburners.org/
###