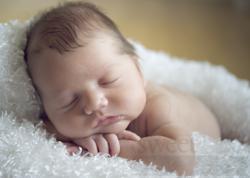 "The support offered by Surrogate Alternatives is the best ever. They are there to answer my questions, give me pointers and even help with pregnancy suggestions." Former Surrogate Mother, Jayleen
San Diego, CA (PRWEB) December 13, 2011
Surrogate Alternatives of San Diego County, CA has announced that in the month of November they have assisted in the birth of 12 babies, a record number of monthly births for the organization that was founded in 1998. This brings the total births in 2011 up to 80 which puts Surrogate Alternatives on pace for their best year ever. "The daily joy that is felt by helping people in need is indescribable. I never thought my career choice would change so many lives" says founder and former surrogate mother Diana Van De Voort-Perez.
Surrogate Alternatives has become well known in the infertility community for their family-like atmosphere that they provide to their Surrogates, Egg Donors and Intended Parents "The support offered by Surrogate Alternatives is the best ever. They are there to answer my questions, give me pointers and even help with pregnancy suggestions." says, former Surrogate Mother, Jayleen. The loyal surrogate base is the reason why Surrogate Alternatives has been so successful and continues to be a leader in the Surrogate industry.
Surrogate Alternatives, an internationally known Surrogate and Egg Donation Agency has been in business since 1998, has helped over 1,200 clients worldwide and assisted in the creation of over 750 children to date. Founder Diana Van De Voort-Perez started Surrogate Alternatives after having been a Surrogate twice and Egg Donor five times and has taken her passion for "Building Tomorrow's Families Today" to the next level with Surrogate Alternatives.
###