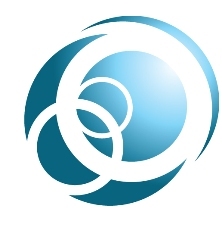 The search volume for some of our customers has even quadrupled, and they are reaping the rewards
Perth, Western Australia (PRWEB) December 10, 2011
2011 has been a record year for SEO Services Perth company Oracle Digital, and they are now on target to launch a selection of premium SEO products aimed at assisting businesses in their online endeavours.
Head of Operations, Clint Maher, speaks openly about the new product line. "We have been overwhelmed with the demand for quality SEO products that actually deliver results."
Oracle Digital are already very well know in the SEO services industry for their transparency in their reporting, and their dedication to superior customer service. Maher goes on to say, "Delivering awesome SEO results is one thing, but if you can't back that up with five star support to your customer base, then cracks will begin to appear in their SEO campaigns. Communication is vital to ongoing and lasting success."
Search engine optimisation is a hot topic right now, as more and more businesses rely on the Internet just to survive. The dynamic has changed greatly over the last couple of years particularly, as more and more people turn to the Internet to price shop, compare and review products and services.
When asked about the new SEO products and whom they were aimed at, Maher said, "We now have a solid range of products and packages for not only larger ecommerce sites, yet also we can now cater to the local businesses."
Although considered a big country town, Perth has been quietly and rapidly taking technology by the horns and the volume of local business search terms in the last twelve months has more than tripled for certain industries in the last twelve months alone.
When Maher was quizzed about if he had noticed such higher Internet search volume in this period he said, "It is staggering the way Perth has adapted to Google over the last year, the search volume for some of our customers has even quadrupled, and they are reaping the rewards. It's such a rewarding business to be in, knowing that what you are doing is having such a strong economic impact on smaller local businesses, as well as the ecommerce customers."
With Christmas just weeks away, shoppers are flocking to the Internet to do their shopping in record numbers. It is safe to say that more than ever, Australians are confident and now even prefer to do their shopping online. This is music to the ears of those businesses whom are fortunate enough to be running a successful SEO campaign.
###