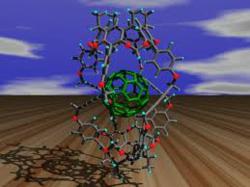 Inorganic & Organic Chemistry @ Sciencia.org
(PRWEB) December 10, 2011
The Chemistry Sciences Social Network Sciencia.org was established to provide the very latest news headlines, references and resources from scientific journals, books and websites worldwide. This science and research content is contributed by the website's users. There are currently over 1.2 million stories distributed among 75 categories, a content base that is steadily growing. Sciencia.org covers news in all fields of biology, business, chemistry, engineering, geography, health, mathematics and society. The Chemistry Sciences Category of Sciencia.org is subdivided into seven sections including biochemistry, food, inorganics, organics, materials, physics and toxicology.
Sciencia.org's Inorganic Chemistry Sciences Category deals with the chemical reactions and properties of all elements in the periodic table and their compounds, except element carbon. Within this section the website currently contains nearly 6,000 articles partly deriving from 26 scientific inorganics journals. The latest additions include an article on Viscoelastic Properties of Montmorillonite Clay / Polyimide Composite Membranes and Thin Films. In this study the authors observed a phenomenal increase in the rubbery plateau storage modulus and glass–rubber transition temperature with increasing volume fraction of clay. This is believed to be due to increased restriction of chain motion with increasing nanoclay volume fraction. Another study investigated aluminum matrix composites reinforced by molybdenum-coated carbon nanotubes. To extend the application of carbon nanotubes (CNTs) and explore novel aluminum matrix composites, CNTs were coated by molybdenum layers using metal organic chemical vapor deposition, and then Mo-coated CNT/Aluminium composites were prepared by the combination processes of powder mixing and spark plasma sintering.
The Organic Chemistry Sciences Category of Sciencia.org covers the chemistry of carbon compounds. This category currently contains over 6,000 articles from more than 40 Organic Sciences journals. One of the latest inclusion is a paper on the structures of dimethylsulfoniopropionate (DMSP)-dependent demethylase from the marine organism Pelagabacter ubique. DMSP is a ubiquitous algal metabolite and common carbon and sulfur source for marine bacteria and is also a precursor for the climatically active gas dimethylsulfide. Although the environmental importance of DMSP metabolism has been known for some time, the enzyme responsible for DMSP demethylation by marine bacterioplankton has only recently been identified and biochemically characterized. The authors of this study outline a mechanism for a redox-neutral methyl transfer reaction that is novel to the conserved cofactor tetrahydrofolate (THF) binding domain. Another recent inclusion in Sciencia.org's collection of articles in Organic Chemistry is one on protein unfolding and degradation by the AAA+ ion protease. AAA+ proteases employ a hexameric ring that harnesses the energy of ATP binding and hydrolysis to unfold native substrates and translocate the unfolded polypeptide into an interior compartment for degradation. The authors conclude that protein unfolding and degradation depends on the specific protease and substrate, suggesting that evolution has diversified rather than optimized the protein unfolding activities of different AAA+ proteases.
Besides the highlighted Inorganics and Organics Sections, Sciencia.org's Chemistry Sciences Category contains another five subsections including biochemistry, food, materials, physics and toxicology.
Overall, almost 71,000 users of Sciencia.org monitor nearly 8,200 journals covering the broad spectrum of the sciences. They share about 3,000 new articles every day. Since new science content is discovered in real-time, the delay between original publication and appearance at Sciencia.org is not more than two days. The content at its' frontpage is rarely older than 20-60 minutes after submission.
The site maintains a @Sciencia Twitter account which currently features 149,268 tweets informing 767 followers about the latest developments in the sciences.
###