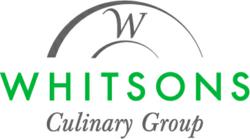 The Whitsons Family Foundation was created for the very purpose of giving back to others and supporting team members who may be struggling in their personal lives
Islandia, NY (PRWEB) December 09, 2011
Inspired by a heartwarming story about a team member's struggle at Christmas a few years ago, the Whitcomb family and Whitsons Culinary Group have created the Whitsons Family Foundation. This registered 501(c) (3) not-for-profit organization was created with the purpose of supporting Whitsons Culinary Group team members and their immediate families during difficult times with temporary emergency financial assistance and/or grants for college education.
Whitsons has donated $50,000 as a starting fund for the Foundation and will provide additional donations each year to match team member donations. 100% of all contributions are directed to the fund and used solely to assist Whitsons team members and their immediate families in times of need. Grants for hardship relief and college education are reviewed and approved by a Selection Committee consisting of 8 Whitsons team members from various points of the organization.
This initiative reflects Whitsons' strong family values and community involvement that have shaped the organization from the start. According to Paul Whitcomb, Executive Vice President, the Whitsons Family Foundation "was created for the very purpose of giving back to others and supporting team members who may be struggling in their personal lives."
Whitsons Culinary Group provides a wide range of highly customized dining services to public and private schools, corporations and institutions, with a strong focus on nutritious, high quality meals made from fresh, wholesome ingredients. Whitsons has a long and proud history of excellence and growth since 1979 and currently ranks the 16th largest dining company in the United States (Food Management magazine, September 2011). Whitsons' scope of expertise and services extends to: culinary development, residential and healthcare dining, delivered meals, emergency dining and vending services.
###