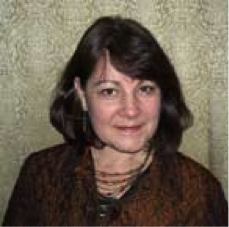 One of the strengths of the Common Core Standards is that the design can place students' education directly into their own hands. Giving students more control over what and how they learn empowers them, and makes them more eager to work
Salt Lake City, UT (PRWEB) December 09, 2011
On December 1, 2011, PD developer School Improvement Network hosted the fourth webinar in its ongoing Common Core Standards series. Presented by education expert Dr. Lisa Leith, the webinar outlined strategies for employing the Common Core to develop better classroom management, and to motivate struggling students.
"One of the strengths of the Common Core Standards," says Dr. Leith, "is that the design can place students' education directly into their own hands. Giving students more control over what and how they learn empowers them, and makes them more eager to work."
Throughout the course of the webinar, Dr. Leith provided detailed, curriculum- specific ideas for utilizing the Common Core:

Create clear goals for students
Reconnect cause and effect
Orient students in time
Encourage future focus for college, career, and beyond
Dr. Leith's presentation, with audio and visual components, can be downloaded for free online at http://www.commoncore360.com/webinars, along with the entire Common Core webinar series which is free and open to the public.
About School Improvement Network
Founded in 1991 by teachers, the School Improvement Network provides comprehensive, research-based professional development anytime, anywhere. As the home of The Video Journal of Education, PD 360, Observation 360, the Learning 360 Framework, Equity 360, and Common Core 360, School Improvement Network resources focus on the most relevant topics, feature the top experts, and show educators how to put theory into practice. School Improvement Network works with thousands of schools and districts in every state and around the world and has visited over 3,000 classrooms to document best practices in action. Learn more at http://www.schoolimprovement.com.
School Improvement Network, PD 360, and their respective logos are trademarks of the School Improvement Network. All other trademarks and registered trademarks are the property of their respective owners.
Press Contact:
Duane Sprague
School Improvement Network
801-758-9546
duane.sprague(at)schoolimprovement(dot)com
###