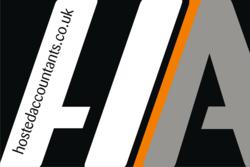 (PRWEB UK) 13 December 2011
CLOUD computing is the future for Accountants across the country. A new business Hosted Accountants has been setup to provide virtual hosted desktops and IT support to UK accountants.
Hosted Accountants is reducing the need to source costly hardware and software necessary for running accountancy firms from a number of sources, by packaging them all within one location on a secure server. The programs can be accessed from an iPad, laptop or computer with Internet Explorer, meaning accountants have the information they need when they need it.
The firm, operating in the growing 'desktop-as-a-service' market, has three directors including Ian Cooper and Daniel Blackett, who have around 12 years' experience in selling solutions in compliance software for Digita –Thomson Reuters.
Mr Cooper said: "Virtual hosted desktop's has become a buzz in the industry, and our solutions enable this." There are video's available to see how the system works.
The beauty of the Hosted Accountants' solution is that firms operate on the latest Microsoft programs, including Windows 7 and Office 2010, can continue to do so online for a monthly fee.
"The idea of paying for what you need when you need it is very appealing to many firms, both those looking to expand or streamline their business," Mr Blackett added.
The company was launched after the feedback directors received revealed hundreds of accountants were spending too much time on IT maintenance.
They also said firms were uncomfortable in making commitments to large capital expenditure to upgrade their workstations and servers in this economic climate.
Based on this feedback, the three founders decided that a solution to these problems was needed and say it is apparent that people need flexibility in where they can work.
Mr Cooper added: "Accountants in practice have to rely more and more on technology to run their firms which has led to a larger and larger amount of the budget being dedicated IT.
"This coupled with the increased demands of the programs means that there's a revolving door for IT hardware upgrades so budgeting is becoming harder and harder."
Hosted Accountants already have clients using software from the main suppliers such as Iris, CCH, Digita, Sage, KeyTime, Virtual Cabinet, BTC Software etcetera.
There is also the benefit of the economies of scale when it comes to updates. Before any new releases 'go-live', the programs are thoroughly tested in a safe environment.
The desktop-as-a-service market is one that is rapidly expanding. In a recent Gartner report, it was suggested that there will be in excess of 49 million hosted desktops by 2013, up from 500,000 in March 2009.
Mr Watson, technical director, has been an IT partner in several large firms, the biggest with more than 170 staff, and has more than 20 years' experience in the software for accountants industry.
For further information on Hosted Accountants call 0800 440 2282 or email info(at)hostedaccountants.co.uk
###