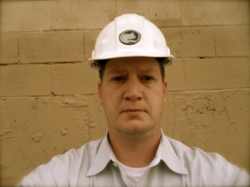 Tough Handling Equipment
Chatanooga, TN (PRWEB) December 11, 2011
Mr. Allen Mowry has accepted the position of Sales Specialist, VTN Rotobec product line, Southern Region. Allen will be responsible for end user direct sales of the VTN Rotobec product line in the Southern US region. This territory covers the Mid-South and the South-East USA.
VTN Rotobec provides a complete range of recycling and demolition attachments including shears, concrete pulverizors, screening and crushing buckets. We provide the demolition contractor with a one stop attachment source.
Allen Mowry can be reached at 423.827.7135 or be email allen(dot)mowry(at)rotobec(dot)net.
If you have any questions in regards to the above announcement, please contact Mark Shukla, Director of Sales & Marketing Rotobec Inc. at markshukla(at)gmail(dot)com or by phone at 424.653.9019
Thank you.
For more information on Rotobec & VTN Rotobec products, please visit rotobec.com.
# # #