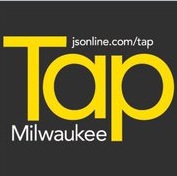 Milwaukee, WI (PRWEB) December 09, 2011
Looking for that perfect gift for the foodies, techies and home makers on your list? JSOnline's Tap Milwaukee holiday page is the source for holiday gift ideas ranging from practical to luxurious.
If gift boxes and bows are not your bag, Tap Milwaukee is also the top source for Milwaukee events including holiday concerts, theater and community events.
Visit Tap Milwaukee's delicious compilation of holiday gift ideas to find the perfect gift for the foodie on everyone's list. Tasty presents include gourmet caramels from Kohler Original Recipe Chocolates and the Capresso froth PRO, a machine that creates frothy milk for a cappuccino and steamed milk for a latte.
According to the Consumer Electronics Association, shoppers are going to spend an all-time-high amount of cash on electronics this holiday season. Tap Milwaukee's high-tech gadget holiday gift guide suggests a swanky selection of headphones, room monitoring cameras, robots and even the iGrill Bluetooth meat thermometer.
Practical shippers will appreciate Tap Milwaukee's guide to holiday gifts for the home. From everyday useful to slightly extravagant, these gifts are sure to please. Holiday gift ideas include the sleek Oster Electric Wine Opener, monogrammed linen napkins from Lands End and classic pillows, wreaths and candles even Martha Stewart would love.
Want to find even more exciting things to do in Milwaukee for the holidays? Visit Tap Milwaukee's Holiday Entertainment page to browse a calendar of community happenings, gift guides, seasonal cooking videos, a holiday lights map and enter to win the "Favorite Ornament Contest."
###