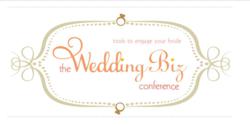 This is essential learning for everyone seeking to increase their wedding business
Atlanta, Georgia (PRWEB) December 12, 2011
Weddings remain big business, with the Greater Atlanta area ranking in the top tier of the nation's bridal business, with the number of businesses pursuing this market for profit in Atlanta estimated at more than 10,000. Now the creators of the Bridal Extravaganza of Atlanta—recognized as the "Best Bridal Show In the USA" and a pioneer in the use of creative production, online marketing and social media are hosting the Engage A Bride: Wedding Biz Marketing Conference for a day of cutting-edged marketing education just for the wedding professionals seeking a bigger share of the bridal market.
"This is essential learning for everyone seeking to increase their wedding business," said Donna Jakulski, The creator of the Bridal Extravaganza of Atlanta in announcing the conference. "Online marketing, social media and increasingly video drives our bridal show marketing, and we think it is critical that more of our industry colleagues have an easy and affordable way to learn how to apply some of these practices into reality for their businesses.
"The race to reach the bride and cut through the competitive clutter requires new strategies and new digital marketing," adds Linda Surles, the director of digital development and publisher of Wedding Day Planner, and former Atlanta Bride & Groom Planner. "We're putting together a powerful day of practical marketing learning all about how to do more business with brides."
Session Topics include:
Popping the REAL Question. Can your Business Survive without Social Media?"
Marrying Your Business to Facebook. How to get Brides to LOVEyou and SHARE it.
The Love Plan. Transforming your passion, talent and desire into a successful wedding industry business plan.
The Art of Engagement in 140 characters or less. Understanding Twitter and using it to build your bridal business.
Avoiding Collateral Damage. Using printed collateral powerfully in a digital world, and avoiding costly mistakes.
Say I Do To Blogging. Simple secrets to reach brides using the power of words that are free.
Marry Me. Courting brides online by developing an essential Content Strategy.
In the Palm of Her Hand. Mobilizing Your Business in Meaningful Ways along with Why Video Matters in Your Marketing
Featured Speakers and Presentors Include: Alan Berg, Wedding Industry Marketing Leader; Eric Wolf, Small Business Marketing Expert, Author and Creative Agency Founder; Randi Lawrence Moore, Wedding Planner, Special Event Designer and Owner of The Wedding Gown Salon; Melanie Romanaux, Social Media Educator, Speaker and Creative Director; Maria Peagler, Veteran Technology Trainer, Author and Entrepreneur and Michael Shoer, entrepreneur and former Television News Executive who now drives the social media and marketing strategy for a number of national companies and local businesses, including the Bridal Extravaganza of Atlanta.
One attendee will be selected to have their business challenges evaluated and perhaps even solved on the spot with the combined know-how of the entire panel of conference experts. The winning attendee will receive thousands of dollars in free social media, marketing and business solutions and services.
The Engage A Bride Wedding Biz Marketing Conference will be held on Monday, January 30, 2012 from 9 am to 5pm at the 200 Peachtree Special Events & Conference Center in downtown Atlanta. The Conference is being held on the day following the next Bridal Extravaganza of Atlanta, which is from 12pm to 5pm on Sunday, January 29, 2012 and will lead directly into the industry's highly anticipated annual event, Design Trends 2012 produced by the National Association of Catering Executives. All events will be held at 200 Peachtree with discount ticket packages available.
###