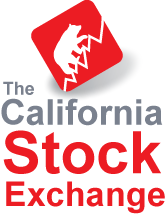 "Why shouldn't the fans of the Dodgers have a fair shot at buying the team?" Howard J. Leonhardt, Founder & Chairman, The California Stock Exchange.
Santa Monica, California (PRWEB) December 10, 2011
The organizing group behind The California Stock Exchange has brought forward a proposal to utilize crowd funding for fans to purchase the Los Angeles Dodgers. Crowd funding is a financial tool growing rapidly in popularity. President Obama has utilized crowd funding tools to already raise more than $58 million under $200 donations for his 2012 presidential campaign. The U.S. House of Representatives just passed the McHenry Entrepreneurs Access to Capital Act HR 2930, otherwise known as the "crowd funding bill", 405-17. Every California representative, whether Republican or Democrat voted YES on the measure. There is unprecedented bi-partisan support for crowd funding for many reasons:
1. It is perhaps the best job creation plan ever brought forward. Experts believe 23 million jobs can be created within the next 5 years if fully embraced.
2. It allows Main Street have the same opportunity to invest early in the "next Facebook" instead of something only available to high end clientele.
3. It provides unprecedented equal access to capital and thus great new opportunity for people to pursue their dreams.
4. It eliminates waste in the capital-raising process by ensuring that most investors' dollars go to the job creators, while eliminating unnecessary red tape, litigation prevention costs, and delays.
"Why shouldn't the fans of the Dodgers have a fair shot at buying the team?" stated Howard J. Leonhardt, The Founder & Chairman of The California Stock Exchange. "We are asking Governor Brown to give an early nod exemption in California for the exact same bill that just passed with overwhelming majority in D.C. The only change required being raising the cap for the Dodgers crowd funding plan, to match the expected market value."
The McHenry Crowd funding bill has these provisions:
A. Entrepreneurs can raise up to $1 million with un-audited financial statements and $2 million with audited financial's.
B. Investors are capped at investing a maximum of $10,000 or 10% of their income, which ever is lower, in this class of stock.
C. Restrictions on solicitation and the number of unaccredited investors (35) normally found in stock private placements are waived. The opportunity is open to an unlimited number of investors. You can advertise on Facebook, Twitter, YouTube and crowd funding platform sites to find investors.
The California Stock Exchange and other crowd funding sites plan to add a number of additional value added features designed to reduce risk for investors and to improve entrepreneurs likelihood of success in raising capital, once the bill is signed into law. This proposed Dodgers purchase financing plan would include allocating portions of the total raise to the top 20 known existing crowd funding sites. The Go Big Network (based in Santa Monica), IndieGoGo, Profounder (based in Northern California), Gust.com, MicroVentures, RocketHub and Kickstarter are all candidate sites. This can also serve to help kick start a great new job creation platform.
Howard J. Leonhardt, the lead organizer of this effort, is a passionate lifelong fan of baseball. He is the sole owner of 12 teams in the Wine Country Old Fashioned Baseball League http://www.winecountrybaseball.com. Wine Country Baseball, a California-based league, in its third year of operations is on track to become "The Cape Cod League of the West", as a summer league for college players or recent graduates hoping to be discovered by a MLB agent. The league is co-managed by his son Ryan Leonhardt and John Goelz, the legendary coach of the Sonoma State University baseball team. Howard Leonhardt was previously an owner of the Miami Morays and Florida Frenzy National Indoor Football League teams. Leonhardt is best known as an inventor of 21 patented products for treating heart and cardiovascular disease. His TALENT stent graft produced by Medtronic in California, controls 70% of the world market for repairing thoracic aortic aneurysms without surgery.
Contact: Ms Sofia Yepes, Executive Assistant, The California Stock Exchange @ howard(at)calstockexchange(dot)com - http://www.calstockexchange.com a Leonhardt Ventures http://www.leonhardventures.com
###