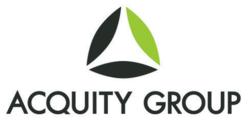 Chicago, IL (PRWEB) December 12, 2011
Acquity Group LLC, a leading global brand eCommerce and digital marketing company, announced today the results of its new market research study that examined the attitudes and behaviors of Chinese online shoppers.
The Chinese Online Shopping study found that across a wide range of product categories, almost every online category experienced double-digit increases in annual spending over the past year. Indeed, 45% of Chinese online shoppers indicated that they make an online purchase once a week or more; 44% buy something online between 1-3 times every month.
While the study also found that Chinese consumers generally make small, impulse purchases, those purchases are made frequently. Three prevailing factors, which Acquity Group defines as the "three towers," are prompting Chinese consumers to shop online rather than at traditional brick-and-mortar stores: affordability, product variety and convenience, respectively.
"The 'three towers' serve as the foundation behind why Chinese consumers are choosing to shop online more than ever before," said Jeff Neville, Vice President of Retail Channel Management at Acquity Group. "An overwhelming 91% of Chinese consumers cited it is cheaper to shop online, with a similar percentage also reporting convenience and product selection as key benefits of eCommerce."
Neville added that China's high inflation rates and strict importation policies are significantly contributing to China's eCommerce growth. "Two of the towers, price and variety, directly address inflation and import restrictions, while the convenience tower addresses the lack of modern offline shopping malls and access to department stores in many parts of the country."
How Chinese Consumers Shop
According to study findings, the majority of Chinese consumers (43%) said they discover new e-tailers through Taobao, which currently holds 70% of internet market share in China. As the Chinese equivalent to eBay, Taobao serves as a centralized marketplace that enables consumers to compare a variety of products in virtually any category. Consumers also cited they discover new e-tailing sites through online advertising (28%), friends (18%), and social platform BBS (11%), among other channels.
When deciding their e-tailer of choice, however, consumers stated that a retailer's reputation, product quality and price were the most important factors in their decision. And while 64% of online shoppers said they prefer to compare multiple e-tailers before making a purchase, 36% simply go to the e-tailer they planned to buy from directly.
"Since traditional Chinese shopping behavior emphasizes comparison shopping, it's surprising that more than a third of Chinese shoppers don't do this when it comes to online shopping," said Neville. "Now is the time for merchants thinking about entering the Chinese eCommerce market to develop strategies that focus on building their brand reputation in the digital channel, pushing high-quality products, and developing competitive price points. Chinese consumers seek brands they can trust, as product returns can be very complicated and costly across certain regions in China."
For the full Acquity Group study on Chinese consumer shopping behaviors, visit the Acquity Group web site: http://www.acquitygroup.com.
Methodology
Acquity Group completed the market research study on the attitudes and behaviors of Chinese online shoppers in order to gain a deeper understanding of China's online commerce sector. The study surveyed more than 1,000 relevant, active Chinese online shoppers across more than 150 cities in the mainland.
All key first and second-tier cities made up approximately half of the total respondents, with the other half being drawn from an extremely diverse number of second, third and even forth-tier cities and towns. Each subject contributed between 30 minutes and one hour to the study during August and September 2011. Analysis was performed by Acquity Group's geographically distributed team in Beijing, Shanghai, Chicago and New York City.
About Acquity Group
Acquity Group is a leading global brand eCommerce and digital marketing company, creating award-winning digital experiences for global brands. Our multi-disciplinary approach brings together strategy, design, and technology to create brand-unique experiences that build unbreakable customer relationships. Acquity Group works with leading brands like Adobe, AT&T, General Motors, Motorola, and Saks Fifth Avenue through offices in North America and Asia. To define a unique perspective for your business, contact Acquity Group at http://www.acquitygroup.com.
###