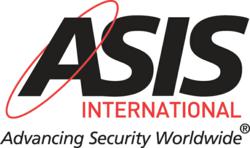 Alexandria, VA (PRWEB) December 12, 2011
ASIS International (ASIS), has posted a compilation of active shooter resources for security professionals to access on its website at http://www.asisonline.org. The dedicated Web page links to a series of news articles from Security Management magazine, reference collateral published by the U.S. Department of Homeland Security and the New York City Police Department (NYPD), and related ASIS professional development programs, as well as the ASIS/SHRM Workplace Violence Prevention and Intervention Standard 2011. ASIS is the preeminent organization for security management professionals worldwide.
On Dec. 14 at noon, the ASIS Healthcare Security Council will present "Active Shooters in Healthcare Environments: Protecting Patients, Staff, and Visitors". Essential elements of planning for, responding to, and recovering from an active shooter incident will be addressed in the 90-minute broadcast. Security practitioners Ralph Burdett, administrative director, Department of Public Safety, Harris County Hospital District; Jim McGinty, VP, Training and Safety, Covenant Security Services, LTD; and Michael Hogan, CPP, director of Security, Parking and Transportation, St. Jude Children's Research Hospital will deliver the presentation, which will highlight details from actual incidents, risks specific to healthcare environments, key planning points, and communication processes during emergencies. Security guidelines and best practices featured in the program may be applied to any campus-like setting.
Register to attend the webinar online at http://www.asisonline.org. A CD of the program may be purchased prior to or following the broadcast.
ASIS International is the preeminent organization for security professionals, with more than 37,000 members worldwide. Founded in 1955, ASIS is dedicated to increasing the effectiveness and productivity of security professionals by developing educational programs and materials that address broad security interests, such as the ASIS Annual Seminar and Exhibits, as well as specific security topics. ASIS also advocates the role and value of the security management profession to business, the media, government entities and the public. By providing members and the security community with access to a full range of programs and services, and by publishing the industry's No. 1 magazine—Security Management—ASIS leads the way for advanced and improved security performance.
###