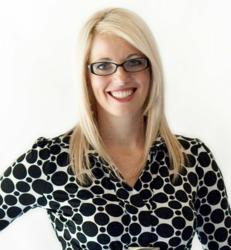 Olympia, WA (PRWEB) December 12, 2011
Christine Gibbs, Olympia entrepreneur and CEO of several national and international companies, has announced a $150,000 gift to be awarded to the World Vision W.A.S.H. (Water, Sanitation and Hygiene) Program in Africa. The gift is on the behalf of the employees of her companies, including Preferred Transfers LLC, Summit Marketing, and Click2Rank Consulting LLC. A check will be presented to Jonas Carlson of World Vision at the Annual All-Company Christmas Party on December 21, 2011. The party will be held at the Red Lion Hotel in Olympia, WA.
"We are so excited to be able to impact the villages in Africa. This program provides fresh-water boreholes, hygienic latrines and sanitation education for the communities – which previously had no access to clean water. $150,000 will fund about ten complete projects. This significantly lessens the incidence of water-borne illnesses and helps village infrastructure in poor communities," says Christine Gibbs, CEO. "Our employees are proud to be making a difference in the world."
Ms. Gibbs and her companies have donated several million dollars to World Vision, Smile Train, Potter's Field and other non-profits over the last decade. This year, employees and guests will also have the chance to choose items from the World Vision Gift Catalog, and Ms. Gibbs will match each gift to double the impact.
"Successful people are givers, not hoarders," says Gibbs. "I want to share my passion for charity."
For more information about Christine Gibbs, please visit ChristineGibbs.com. You can also find her on Facebook or follow her on Twitter at @Christine_Gibbs.
Media Contact:
Bonnie Alvarez
Bonnie.a (at)gibbsdomain(dot)com
253.202.1500
Twitter: @Bonnie_Alvarez
###