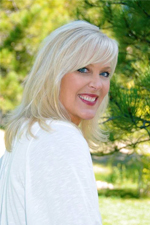 It is our people that make us special. I have wonderful employees that give their heart and soul every day to our customers. We hold service in high regard and am pleased we are recognized for our hard work
Plano, Texas (PRWEB) December 15, 2011
Temporary Housing Directory was named a Finalist in the Best Overall Company of the Year – Service Businesses category in the 8th annual Stevie Awards for Women in Business.
The Stevie Awards for Women in Business honor women executives, entrepreneurs, and the companies they run – worldwide. The Stevie Awards have been hailed as the world's premier business awards.
More than 1,300 entries – a record for the competition - were submitted this year for consideration in 75 categories, including Best Executive, Best Entrepreneur, Women Helping Women, and Communications Campaign of the Year. Temporary Housing Directory is a Finalist in the Best Overall Company of the Year – Service businesses – Up to 100 Employees category. The awards ceremony was held in New York on November 11, 2011.
Temporary Housing Directory, founded in 2001, is the first company to combine services for individuals displaced due to an insurance claim or corporate relocation. The company has a nationwide network of hotels and furnished housing that can be accessed through one point of contact. In addition to the network of temporary housing solutions, Temporary Housing Directory provides assistance to insurance adjusters catastrophe and disaster situations by providing emergency response support to claimants.
"We are honored to be recognized for our accomplishments in the service industry," said Teresa Vidger, President and Founder of Temporary Housing Directory.
"Women entrepreneurs and executives continue to innovate, excel, and impress," said Michael Gallagher, president of the Stevie Awards. "Regardless of general economic conditions, the achievements of women-owned and –run organizations around the world remain high, and are reflected in this year's impressive body of Finalists."
"It is our people that make us special. I have wonderful employees that give their heart and soul every day to our customers. We hold service in high regard and am pleased we are recognized for our hard work," said Vidger.
Details about the Stevie Awards for Women in Business and the list of Winners and Finalists in all categories are available at http://www.stevieawards.com/women.
About Temporary Housing Directory
Temporary Housing Directory provides a full-service solution for temporary housing and lodging for your insured customers. Our services include24-7 live agent telephone support, immediate access to temporary housing agent support in over 150 languages, full service, immediate hotel placement services at no extra charge, full service temporary housing search and placement with furniture rental management, full service claims support including allowable charge and spend management, reporting, lease management and reconciliation through comprehensive online management tools, as well as full service relocation program assistance. To learn more about our services, please visit http://www.temporaryhousingdirectory.com.
About The Stevie Awards
Stevie Awards are conferred in four programs: The American Business Awards, The International Business Awards, the Stevie Awards for Women in Business, and the Stevie Awards for Sales & Customer Service. Honoring organizations of all types and sizes and the people behind them, the Stevies recognize outstanding performances in the workplace worldwide. Learn more about the Stevie Awards at http://www.stevieawards.com.
Sponsors and supporters of the 8th annual Stevie Awards for Women in Business (as of October 12) include the Business TalkRadio Network, Coloredge, Infogroup, KeyBank | Key4Women, Melilea International Group of Companies, SDL, and Smart Reader Worldwide.
Media Contact:
Teresa Vidger
800-252-0977
teresa(at)thdmail(dot)net
# # #