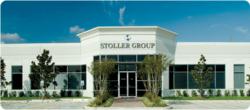 "We are taking what we learned and making the benefits of Stoller technology available to the Golf Industry at large."
Houston, Texas (PRWEB) December 12, 2011
Climate conditions have proven to be increasingly challenging for golf course managers and superintendents across the nation. With the introduction of Stoller's Plant Performance Technology to the turf industry, course superintendents now have another tool in their turf management arsenal.
StollerPRO, a Stoller Enterprises Inc. Business Unit, markets formulations designed to promote healthier root systems which allow for more efficient use of fungicides, pesticides and fertilizer. The foundation of this proprietary technology is based in its ability to manipulate and manage plant health to an optimal level. The result is turf that can tolerate stressful conditions including drought, excessive moisture and heavy traffic. Ultimately, StollerPRO technology is designed to reduce costs while improving the condition of turf.
"Stoller Technology has been used in the Turf Industry for years by seed companies and major chemical companies. Only now has Stoller Technology been made available to the Superintendent directly," shared Bill Davis—a former Golf Superintendent and current StollerPRO Sales and Marketing Manager. "We're very excited to announce the launch of StollerPRO, StollerPRO.com and our flagship product Root Mass 20/20."
Root Mass 20/20 is designed for turf managers and builds visibly enhanced root systems and stimulates natural defense mechanisms. University and independent research studies indicate Stoller technology reduces respiration, stimulates antioxidant production and strengthens root systems. The result is improved performance of all turf types during stressful periods.
"Over the years Stoller Enterprises has provided technology to select course managers," explains Jeff Morgan Marketing Director at Stoller. "We are taking what we learned and making the benefits of Stoller technology available to the Golf Industry at large."
Serving the fertilizer industry for over 40 years, Stoller began work in the turf and ornamental market in the 90's. StollerPRO formulations are designed to promote healthier turf. The result is healthy turf with a more robust root system that is disease resistant and can endure extreme temperatures and drought or excessive moisture conditions.
About Stoller Enterprises, Inc.
Celebrating over 41 years in plant health management Stoller markets a full line of products to help increase plant health and quality. Stoller Enterprises is headquartered in Houston, is actively engaged in basic and practical research to enhance plant productivity in more than 50 countries.
###